Environmental Technician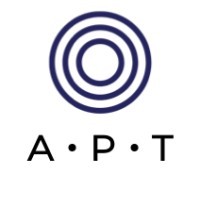 Applied Particle Technology
Operations
United States
Posted on Friday, September 15, 2023
What we're looking for:
We are seeking a technician and field support to assist in evaluating exposure data and air monitoring results. This will be a hybrid role between analyzing work environments, helping develop workflows to ensure adherence to regulations on workplace safety, health, and the environment with a technology-forward approach. We are developing cutting-edge tools and technologies for the field of industrial hygiene, thus experience and comfort with troubleshooting, instrumentation, and new technologies are a must.
Technical competency to collect air samples per developed standards (e.g., NIOSH 7500, NIOSH 0500, NIOSH 7300)
Capable of learning to use new sampling devices and upload configurations/download data
Able to travel up to 75% of the time
Experience collecting samples (university or work-related)
What you will be doing
You will be responsible for performing field work on client sites in the mining, aggregates, cement, and concrete industries, with the guidance of a Certified Industrial Hygienist
You will frequently travel with equipment cases weighing up to 50 pounds.
Client sites are often in dusty, noisy, and outdoor weather conditions
Maintaining all required training and internal EHS requirements;
Reimbursed travel across the US;
configure devices and sampling equipment on the fly
Sample collection on client employees and in facility areas;
Communicate and coordinate with clients, including interviewing/interacting with representatives from EHS and operations;
data collection, downloading and archiving, analysis and reporting
Assist with APT SOP development and documentation
Provide input on product and dashboard
May include: conference attendance, meeting with potential clients
Qualifications
Experience with performing industrial hygiene sampling
Comfortable working with technology and instrumentation
Familiar with various sampling methods and techniques related to air, odor, noise, and dust.
Knowledge and experience of OSHA/MSHA regulations
Bonuses
BS in STEM related field
Career path interest in becoming a CIH
Spanish speaking
knowledge and experience with OHSA/MSHA
Familiar with noise and dust sampling methods
Benefits
Medical, dental, and vision insurance. Paid holidays, generous PTO, and meaningful equity.
About Us:
We embrace challenges and strive to make the impossible possible each day. We want to empower Industrial Hygienists with new technologies. We're ambitious, we're gritty, we're humble and we're relentlessly resourceful in pursuit of our goals. We offer a friendly, high-performance, team-oriented work environment where professionals can grow amongst their respective peers. If this sounds like you then you might be a great fit!
We are a fast-growing startup, winners of the NASA Earth Space Air Prize, and backed by some of the world's best investors.
Equal Opportunity Employer:
We are an equal opportunity employer and value diversity at our company. We prohibit any form of workplace discrimination based on race, religion, color, national origin, gender, gender identity or expression, sexual orientation, age, marital status, veteran status, or disability status.