Backend Engineering Manager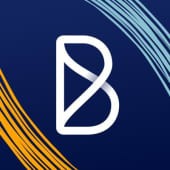 Blink
Software Engineering
London, UK
Posted on Monday, June 5, 2023
Globally, 80% of workers don't have a desk or an office. These workers are the backbone of the global economy, the people we interact with every day in stores, on buses, in our hospitals, delivering our parcels and maintaining our buildings. The current generation of workplace technology doesn't fit their needs, Blink enables those people to be productive, informed and engaged while on the move.
We've built a fresh approach to an old problem. Our goal is to be the #1 choice for mobile enterprise, to build the workplace 'super-app' that brings together in one place the people and information that matter.
Our award-winning product has industry-leading levels of engagement, with a DAU of 99% – and we've got so much more to achieve. Scalability, automation and precision are at the heart of what we do. We're never shackled down by convention; always open-minded, always moving forward.
With over 100,000 users, and growing daily, and our first ever CTO in place, this is an unparalleled opportunity to be an integral part of a Product and Engineering team building one of the world's most exciting technologies.
💻 What will you be doing?
Reporting to the CTO, this newly created Engineering Manager role will be responsible for leading and growing our high performing teams of backend engineers.
This leadership position will act as a coach at a departmental, squad and individual engineer level, guiding and unblocking to ensure the department exceeds our ambitious goals. Your leadership will directly impact the success of the engineering team and help us get new product features to thousands of frontline workers faster.
Responsibilities Include:
Manage a team of back-end engineers, helping them grow their careers through 1-1s, continuous developmental feedback and performance review
Be a point of escalation for engineering teams across the entire function
Set the bar high for engineering excellence and fostering our engineering culture
Have an eye for identifying top talent and growing a world-class team
Work with multiple cross-functional teams, creating clarity, focus, and helping them to move forward
Take accountability for technical delivery and your team hitting their objectives and goals
Identify delivery bottlenecks and lead initiatives to unblock them
🚀 About you
We're looking for someone who is passionate about helping individuals and teams grow inside a fast-growing company. We're also looking for:
Experience managing software engineers, with a proven track record of growing individuals and enabling teams to hit their goals
An experienced and competent Backend Engineer, working Scala and/or other JVM languages.
An elite communicator, able to influence and motivate stakeholders & strong communication skills (written & verbal) to break down complex concepts in an easy to understand way.
Ability to manage multiple projects at any time with strong bias for action and stakeholder management.
Ability to attract and hire top engineering talent
You use metrics to help us identify areas for improvement, prioritise thoughtfully and implement solutions that move us in the right direction
You have a coaching mentality and know how to unlock people's potential
Passionate to help engineers develop and grow their career
Experience working in a high performing agile software delivery team
A self-starter, eager to learn and thrive in a high functioning team
Solution focused, looking to help people and customers in finding solutions to their problems
A ruthless prioritiser, able to manage multiple projects at any time with strict adherence to deadlines
Ability to establish and cultivate strong collaborative cross functional level relationships
A process improvement mindset, able to identify and implement areas for improvement, particularly in a scaling environment
Experience working as part of a fast-paced software development team and/or, in the SaaS and/or HR Tech industry, is a bonus

💙 About us
We're a friendly bunch. Motivated, positive and social; we're all different, but these traits tie us together. We work closely as a team and genuinely value each other's opinions. Most of all, we try and learn as much as we can from one another, through knowledge sharing and healthy debate.
💰 What we offer
You will have the opportunity to be part of something impactful, large-scale, and meaningful. Most importantly, you'll work for a company with a strong purpose, with an ambitious team embarking on a journey most start-ups can only dream of! Benefits include:
Competitive salary – and equity in the company
A quirky, spacious, natural light-filled office in London
25 days a year off (plus public holidays!)
Learning & development focus, plus mentorship options. We'll do everything we can to get you to the top of your game
Private healthcare, Ride2Work, pension scheme
At Blink, we're committed to creating an inclusive and diverse culture where our people feel they truly belong. We value and respect individual differences, so all applications will receive fair and equal consideration without regard to ethnicity, religion, gender, gender identity or expression, sexual orientation, nationality, disability or age