Enterprise Account Executive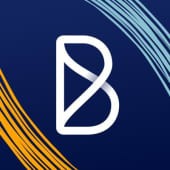 Blink
Sales & Business Development
Boston, MA, USA
Posted on Wednesday, June 7, 2023
80%. That's how many workers don't have an office or desk. We interact with them every day: on the bus, in supermarkets, in the hospital. But when it comes to workplace technology, their needs have been largely ignored. Until now.
Blink is the world's first workplace tool designed for frontline employees. Our award-winning platform transforms the working lives of society's most relied-on members.
What will you be doing?
Our international teams are based across the UK, Australia, and New Zealand. We're mature enough that our sales motion is proven and repeatable, but we're also early enough in our journey that we're still having fun discovering new and better ways to introduce Blink to potential customers. Responsibilities Include:
Working with prospective customers, within complex enterprise businesses, understanding their needs, and mapping our solution to their problems
Develop exceptional rapport and qualify customer pain points with precision & depth
Build predictable revenue by executing targeted outbound campaigns
Pitching to both perceived & unperceived needs, objection handling & closing with clarity
Working closely with our SDR's and the wider Sales Team to tailor messaging, approach & cadence
Build trust & credibility by networking at conferences & awards
Collaborating with the Marketing teams to ensure we're running effective campaigns, fine-tune our existing efforts, and run new experiments to generate qualified leads
Working closely with the US General Manager and Head of Sales to define the best strategy for growing our presence across new verticals
What are we looking for?
We're looking for someone who wants to develop quickly in a fast-growing company. The successful candidate will be resourceful, inquisitive, and a fast learner, with an ability to easily connect with a customer. You'll be able to pick up new concepts quickly and empathize with the frontline and the boardroom.
Proven success selling SaaS into complex enterprise businesses
Able to build genuine trust with multiple C-Suite stakeholders (CEO, CIO, CHRO) and wider business teams within the enterprise segment
Problem solver, excited by solving real business problems
Happy to challenge and coach the customer. Provide advice, on how to buy, how to implement and able to identify the potential roadblocks early on
Excellent discipline, fast to follow-up, always keep to a deadline
Knowledge of marketing principles, channels, metrics, and automation
Consistent overachievement of quota and revenue goals with a strong W2 track record
Demonstrated ability to conduct compelling on-site presentations and product demonstrations to C-level executives
You'll be competitive and relentless in the pursuit of goals. We want to win, and we want you to win
Why Blink?
You'll have the opportunity to be part of something impactful, large-scale, and meaningful. Most importantly, you'll be working in a company with a strong mission and with a team that is ambitious and embarking on a journey that many start-ups can only dream of!
We offer the chance to take to market a product and solutions that are 'of the moment', with a proven ROI, and which often gets customers very excited in the very first meeting. Benefits include:
Equity allocations with significant upside potential
Simple, transparent and generous commission plan
401(k) to help you save for a bright future
Private health insurance- medical, dental, and vision coverage
The ability for you to grow, learn, and solve a variety of challenges, working in a supportive environment with smart people.
At Blink, we're committed to creating an inclusive and diverse culture where our people feel they truly belong. We value and respect individual differences, so all applications will receive fair and equal consideration without regard to ethnicity, religion, gender, gender identity or expression, sexual orientation, nationality, disability, age or veteran status.