VP Sales, APAC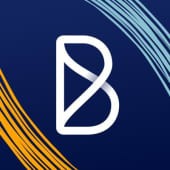 Blink
Sales & Business Development
Sydney, Australia · Australia
Posted on Tuesday, August 29, 2023
80%. That's how many workers don't have an office or desk. We interact with them every day: on the bus, in supermarkets, in the hospital. But when it comes to workplace technology, their needs have been largely ignored. Until now.
Blink is the world's first workplace tool designed for frontline employees. Our award-winning platform transforms the working lives of society's most relied-on members.
Our mission is to connect everyone, so everyone thrives, and we are looking for world-class team members to join us.
💻 What will you be doing?
We're looking for an experienced and impactful VP Sales with experience of working on large scale enterprise deals in addition to building the Commercial mid-market velocity motion to come in and lead on our sales team in the APAC region.

This role will be responsible for designing and implementing our APAC Sales Strategy to support Blink's hypergrowth plans inclusive of the channel and our strategic alliance partners. Our sales team in APAC is in its formative stages, so this role will require someone who can hands on lead full sales cycles, as well as leading and developing our high potential team so strong recruiting skills is an absolute necessity.
Owning the full sales cycle for enterprise prospects in the APAC region.

Develop and grow the sales team in the APAC region.
Recruit and develop the team while instilling a strong culture of performance, transparency and trust
Working with prospective customers, understanding their needs, and mapping our solution to their problems
Align to Customer Success in an effort to expand Blink's technology footprint across their entire deskless workforce, including managing expansion opportunities with current customers
Driving a culture of high-quality sales execution based on exceptional rapport and qualify customer pain points with precision & depth
Build predictable revenue by executing targeted outbound campaigns and alignment to our channel partners
Pitching to both perceived & unperceived needs, objection handling & closing with clarity
Working closely with our SDR's and the wider Sales Team to tailor messaging, approach & cadence
Build trust & credibility by networking in the region.
Collaborating with the Marketing teams to ensure we're running effective campaigns, fine tune our existing efforts and run new experiments to generate qualified leads
Working closely with the Chief Revenue Officer and Sale leadership to define the best strategy for growing our presence across new verticals
🚀 About you
We're looking for someone who is ambitious and wants to develop in a fast-growing company. The ideal candidate will have proven experience in selling to enterprise size customers in a fast paced and hypergrowth sales environment, combined with a tech-savvy background and an analytical mind for experimentation. We're also looking for:
Proven track record in a APAC Sales Leadership role, with success in medium and large enterprise customers
Experience in working with channel partners and alliances
Experience in recruiting top talent
Flare for creativity and turning prospective clients' heads, whilst maintaining an empathy for buyers
Work to a high standard of accuracy, using data-driven decision making
Experience working in a structured sales team, following specific sales methodologies while collaborating with Customer Success, Marketing & the Channel etc…
Able to work well under pressure and prioritise workloads, meet set deadlines, and operate with pace and focus
Able to build genuine trust with stakeholders at all levels, including within senior leadership teams and wider business stakeholders
Problem solver, excited by solving real business problems
Happy to challenge and coach the customer. Advise on how to buy, how to implement and able to identify the potential road blocks early on
Excellent discipline, fast to follow-up, always keep to deadline
Strong technical and digital skills, able to automate tasks using online tools
Knowledge of SaaS software, awareness of typical customer lifecycle within the sector
Knowledge of marketing principles, channels, metrics and automation
You will have a proven track record of meeting and exceeding the goals you set. You'll be the star performer of a team
You'll be competitive and relentless in the pursuit of goals. We want to win, and we want you to win
💙 About us

We're a motivated and ambitious team, we're all different, but these traits tie us together. We work closely as a team and genuinely value each other's opinions. Most of all, we try and learn as much as we can from one another, through knowledge sharing and healthy debate
💰 Why Blink?
You will have the opportunity to be part of something impactful, large-scale, and meaningful. Most importantly, you'll work for a company with a strong purpose, with an ambitious and supportive team embarking on a journey most start-ups can only dream of! Benefits include:
Competitive salary & commission structure, plus superannuation
A quirky, spacious, natural light-filled office in Sydney CBD
25 days holiday per year (plus public holidays!)
Inclusion in the Company EMI share allocation scheme
A wellness allowance to use toward private healthcare or anything that keeps you well
A focus on Learning & Development, including mentorship options
The kit needed to do a great job
At Blink, we're committed to creating an inclusive and diverse culture where our people feel they truly belong. We value and respect individual differences, so all applications will receive fair and equal consideration without regard to ethnicity, religion, gender, gender identity or expression, sexual orientation, nationality, disability, age or veteran status.