Security Operation Centre Analyst (SOC Analyst)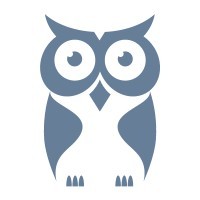 CyberOwl
IT
Singapore
Posted on Thursday, June 29, 2023
We're CyberOwl, a dynamic start-up that operates globally with colleagues based in the UK, Greece, Singapore, Malaysia, Poland and Portugal.
CyberOwl helps maritime and CNI asset operators gain visibility, cybersecurity and compliance of systems on their distributed, remote assets. We work with ship owners and managers where our technologies provide near-real-time visibility of the onboard IT and OT assets and their communication patterns, raises early warning of cyber-attacks, suspicious behaviours and monitors for non-compliance. We complement this with a managed service (SOC) and specific cybersecurity advisory services to further support the asset operator.
Our team is 40+ people strong and always growing. We're expecting another significant growth phase imminently. We're recognised as market innovators - we have a bias for action and our team pride themselves on their ability to plan, execute and iterate at a rapid pace. We value the ability to challenge each other, hold each other to account, develop each other personally and professionally and celebrate each other's successes. We're adopting OKRs to drive performance and ensure we align as a business. We celebrate diversity with 13 nationalities, 17 languages, many more dialects – and lots of owls. We are spread across 2 continents and 6 countries.
The Role:
CyberOwl is growing its SOC team in Singapore and we are therefore seeking a Level 2 (L2) SOC Analyst to join the team. You will work alongside our existing team of security analysts in Asia and Europe on delivering and improving our service to customers. This will involve working closely with our global Head of SOC, the Asia Lead SOC Analyst and other Security Analysts along with other employees and contractors of the Company as required. The role requires the L2 SOC analyst to monitor for, and analyse malicious or anomalous behaviour across our customer environments, threat hunting, produce customer reports and attend customer facing meetings. The L2 SOC Analyst will also provide support to other internal teams in the development of our security products and supporting the SOC in the maturation and tuning of existing toolsets.
This is a hybrid role, primarily working from the Singapore office with occasional remote / home working.
Accountabilities:
Supporting the work of the Asia Lead Security Analyst and Global head of SOC
Assessing threats, vulnerabilities and network asset behaviour for indicators of suspicious activity/abnormality
Report generation for customers
Attend and present at online customer meetings when required
Responding to and investigating alerts raised by proprietary tool sets
Performing detailed analysis of the data captured by monitoring systems
Working with the development team to develop and maintain the threat indicator modules within the products' software architecture
Contributing to the strategy and execution of our security intelligence centre of excellence
Supporting the leadership team with defining and executing a threat indicator research and development roadmap
Supporting the UI/UX and front-end developers by providing knowledge or conducting research into incident detection, remediation and prevention processes
Supporting colleagues and working directly with customers and partners on delivery of the products and services
Attending, presenting or representing the CyberOwl at cyber security or other related conferences, exhibitions and workshops and at meetings with potential customers or partners, as directed by the manager or other members of the leadership team
Keeping up to date on technology, tools and trends in the cyber threats and security domain supporting the leadership team with building and growing CyberOwl.
Working effectively as part of our global SOC team
Striving to understanding our customers' needs to help us maximise the value we deliver.
Facilitating effective collaboration and communication between teams
Must have technical skills:
Over 1 years experience working in a SOC
Knowledge of Windows OS
Basic networking knowledge
Experience working with a SIEM
Mandarin language skills are desriable
You must possess extremely high emotional intelligence, excellent communication skills written and verbal, an inquisitive can-do attitude and be comfortable working with ambiguity and evolving user requirements. In addition you must be a completer finisher who delights in getting this done and excellent at self time-management.
In addition to a competitive base salary we also offer employee equity, flexible benefits, death in service benefit and access to professional mentoring, coaching and learning & development. We will soon be introducing medical and dental benefits. We are an equal opportunities employer and welcome applications from all suitably qualified persons regardless of their race, sex, disability, religion/belief, sexual orientation, gender, marriage/civil partnerships, pregnancy, maternity or age.