Senior IOS Engineer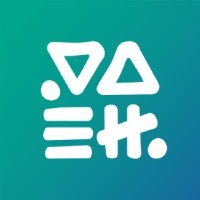 Dash
Software Engineering
Nairobi, Kenya
Posted on Tuesday, June 27, 2023
About Dash
Dash is on a mission to build the best-in-class unified alternative payment network for over 1 billion Africans. The financial services application allows its users to send seamlessly, and pay for goods regardless of currency and provider.

Dash is looking for a Senior IOS Engineer to be based in the Kenyan Office

What you'll do

Design and build advanced applications for the iOS platform.

Ensure high performance, quality, and responsiveness of applications.

Collaborate with cross-functional teams to define, design, and ship new features.

Work with outside data sources and APIs.

Continuously discover, evaluate, and implement new technologies to maximize development efficiency.

Design and execute user-facing features for applications on iOS devices by leveraging mobile operating system frameworks for multi-threading, persisting data, and managing user experience and graphics across multiple screen sizes.

Leverage cutting edge technologies and libraries suggested by Apple for building responsive native apps for iOS.

Improve the stability of the app by ensuring that unit tests are robust, including edge cases, usability, and general reliability

Manage and resolve bugs issues faced by users

make architectural trade-offs applying synchronous and asynchronous design patterns, write code, and deliver with speediness and quality.

Produce high-quality software that is unit tested, code reviewed and checked in regularly for continuous integration.

Provide technical leadership, driving and performing best engineering practices to initiate, plan, and execute large-scale, cross-functional, and company-wise critical programs.

Identify, leverage, and successfully evangelize opportunities to improve engineering productivity.

Implement various business requirements and improve app features to deliver customer satisfaction.

What you'll need


Bachelor's degree in a computer science or related discipline

Minimum of five (5) years' relevant working experience in IOS development




Proficient in Swift (UIKit & SwiftUI), with a good knowledge of its ecosystems

Experience in designing and building infrastructure and web services at large scale.

Extensive programming experience in Java, Objective-C and/or C++.

Experience with Cocoa APIs and familiar with RESTful APIs to connect to back-end services

Expansive technical knowledge and experience with iOS application development.

Deep foundation in computer science with a strong understanding in data structures, and algorithms.

Experience developing multi-tier scalable and user-centric reliable applications that operate 24x7.

Knowledge of UI and animation frameworks, touch user interface, and MVP application design.

Experience with relational databases (transactional and non-transactional), database architecture, data stores and distributed transaction management.

Experience building services for information delivery from server to mobile clients working with relevant tools (IDEs, ant, junit, etc.).

Strong object-oriented skills including design, coding, and testing patterns.

Good knowledge of performance limits and characteristics and proficient in continuous integration

Knowledge of memory management and multi-threading

Understanding of Apple's design principles and interface guidelines
What you'll get
Competitive Pay

Comprehensive Medical cover

Pension benefit
We are an equal-opportunity employer and place a high value on diversity and inclusion at our company. We welcome applicants from all backgrounds who desire to support our vision; now is a great time to join Dash!