Lead Developer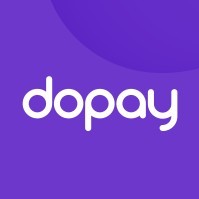 dopay
Software Engineering
London, ON, Canada · Abu Dhabi - United Arab Emirates
Posted on Friday, June 30, 2023
"The challenge is global. The opportunities are international. The rewards are unique."
This is an important opportunity to drive financial inclusion through payments technology-based solutions in emerging markets. Your technical and leadership skills - within a vibrant international team - will be making a difference from Day One. You will be joining at an exciting time where the company really starts to scale, backed by substantial investor funding.
Who are we?
We are dopay, fintech innovators and creators of the virtual banking platform that enables any business to pay their team electronically and remove cash from their payroll process.
What motivates us?
We have a clear mission: to bring banking facilities to people around the world who are in paid work but have no access to even basic accounts.
What are we solving for?
Globally, 200 million companies still pay their employees in cash. And around 1.7 billion people with jobs have no access to even a simple bank account. Why? Because they typically do not earn enough to be seen as viable customers by regular banks. At dopay we provide businesses with the ability to pay their unbanked workers electronically, using pre-paid cards. Instead of being tied to cash, they can now access their wages via ATMs, or use their cards to make purchases in shops or online. From having no access to even simple non-cash services, they are now included and can start to build their financial future.
Where are we today? And where will we be tomorrow?
We have built important relationships, including licensing in our launch market of Egypt and partnerships with banks and merchant services, such as Mastercard. We have proven that our model works. We already have hundreds of active business customers, from international corporates to small enterprises, and thousands of dopay card users.
Now we want to scale our product organisation, sustainably but rapidly. We have a lot of challenges ahead to deliver on our mission. And we have even more opportunities to grow our business and make a positive difference. The market is ready. So are we.
Who are we looking for?
Backed by substantial investor funding, we are recruiting the best and brightest to continue building our world-class team. Within our technology group, we're hiring developers, DevOps specialists, product owners, product designers and testers. Every individual will contribute their unique skills to a powerhouse team that's committed to shaping and delivering our successful future.
What's important to us?
We are not a 'standard' corporate. We are agile, original, and imaginative thinkers and doers. We're looking for more than employees. We want colleagues and contributors, people who love to challenge and to create. How do our values show in our work?
Enjoy! We're committed to making people's lives better and to having fun while we're doing it. Life's too short not to.
Get the job done! We think agile ways of working are a great tool but, ultimately, we're not stuck on a single approach. We do what needs to be done to ship great products.
Make data your friend! We strongly believe in the value of data. BUT … We also think being data-driven (data dominated!) is soulless and dangerous. That's why we run a team that is data-informed and data curious. Clean, confident, clear data, combined with the human insights of our team, is what drives our decisions.
Small is beautiful. And powerful! We are building small, autonomous, collaborative, cross-functional teams that push each other to create simple solutions to hard customer problems. Less (admin, hierarchy and internal process) is more (creativity, productivity and fun!).
The customer is everybody's boss! No matter what your role in dopay, Job One is laser focus on our customers' needs
Your Responsibilities as a dopay Lead Developer:
Oversight of the full product lifecycle experience, from solution design to implementation
Designing and developing new web applications
Maintaining and troubleshooting existing web applications
Writing and maintaining reliable Ruby code, as well as participating in code reviews
Integrating data storage solutions
Creating back-end components
Identifying and fixing bottlenecks and bugs
Integrating user-facing elements designed by the front-end team
Connecting applications with additional web servers
Maintaining AP
Requirements
3+ years experience working with ruby on rails as well as libraries like Sidekiq and RSpec
Ability to write clean ruby code
Proficiency with code versioning tools including Git, Github
Familiarity with MVC, Mocking, RESTful, and ORM
Good understanding of front-end technologies including HTML, JavaScript, and CSS
Knowledge of server-side templating languages including Slim
Familiarity with testing tools
Comfortable building and deploying docker images
Have worked in an AWS environment previously
Good understanding of agile / scrum disciplines
Can communicate complex technical requirements to team members
Good knowledge of functional design patterns and SOA
Holds strong opinions on good code architecture and best practices
Benefits
Today, every worthwhile employment opportunity needs to be more than 'just a job'. At dopay, you will discover unique chances to contribute your experience and energy to a company that is full of potential. Potential to change the way the world pays today's unbanked employees. Potential to build tomorrow's financial inclusion and wellbeing for tens of millions of people. And potential to discover just how much you can achieve, professionally and personally. The rewards are multi-faceted and, yes, they do include an excellent remuneration package. We offer:
Competitive salary
Generous paid time-off policy
Flexible working arrangements
Company sponsored social events
dopay is totally committed to supporting equal employment opportunity and to attracting and retaining the best qualified employees
If all this potential, plus the rewards, wrapped in the spirit of a young, well-funded and ambitious international payments technology innovator, matches your ambitions, talk to us today and start making a difference tomorrow!