Customer Success Manager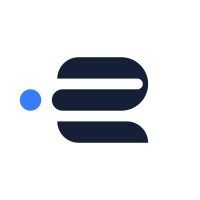 EasyWay Technologies
Administration
Tel Aviv-Yafo, Israel · Yafour, Syria
Posted on Monday, June 26, 2023
Easyway offers you the opportunity to break free from the gray and mundane and dive into an industry that thrives on creating unforgettable experiences. Together, let's redefine the boundaries of hospitality and set new standards for excellence!
We understand that a great vacation and a seamless guest experience are crucial for travelers. That's why we have developed an end-to-end contactless platform specifically designed for hotels. Our platform empowers hotels to digitize and personalize the entire guest journey, ensuring a frictionless and memorable experience for every guest. Beyond providing great guest experiences, hotels can also streamline their operations, enhance efficiency, and unlock new revenue streams with our AI-based solutions.
But Easyway is more than just cutting-edge technology. We are a close-knit group of passionate individuals who believe in the power of responsibility, impact, and collaboration. When you join our team, you won't be just another cog in the system; your contributions will directly influence the success of our company and shape the future of the hospitality industry.
Currently, we're seeking a talented Customer Success Manager to join our growing team. In this role, you'll have the opportunity to shape the way we engage and support our customers throughout their journey with Easyway and guide them on how to maximize the value they derive from our product. Your contributions will be crucial in driving customer retention and expansion, and your efforts will directly impact the growth and success of Easyway as a whole.
This is a full-time position with a hybrid work model (minimum of 3 days from our office in Tel Aviv). If you're excited about cutting-edge technology, passionate about delivering exceptional customer experiences, and eager to make a significant impact, we want to hear from you. Join us on this exciting journey and be part of transforming the hospitality industry!
Responsibilities:
As Customer Success Manager at Easyway, you will:


Establish strong relationships with customers, becoming a trusted advisor and point of contact for their needs.
Proactively engage with customers on a regular basis to understand their goals, challenges, and opportunities for growth.
Monitor customer health and usage metrics, identifying and addressing any potential risks or areas for improvement.
Advocate for customer needs internally, providing feedback to the product and development teams to drive continuous improvement.
Collaborate with the sales and account management teams to identify expansion opportunities within the existing customer base.
Develop and execute account plans to drive upsells, renewals, and expansions, focusing on maximizing customer lifetime value.
Conduct business reviews with customers to review their progress, identify areas for further value realization, and present relevant solutions.
Track and report on key metrics related to customer expansion and success, providing insights to the leadership team.


Requirements:
2+ years of experience in Customer Success, Professional Services, or Customer Support, preferably in a B2B2C tech startup.
Native English & Hebrew speaker or full professional proficiency in both - MUST.
Ability to understand complex software systems or technical products with the ability to articulate complex concepts to non-technical stakeholders.
Excellent communication skills, both written and verbal.
Strong interpersonal skills, with the ability to build and maintain relationships with customers and internal teams.
Customer-centric mindset and a passion for delivering exceptional customer experiences.
Strong analytical skills, with the ability to analyze data, draw insights, and make data-driven decisions.
Proactive problem-solving abilities, with a focus on identifying and resolving customer issues or concerns.
Ability to thrive in a fast-paced, start-up environment with changing priorities and minimal supervision.
Willingness to adapt to evolving customer needs and learn new technologies or industry-specific knowledge.


Nice to have:
Additional languages (e.g. French, Spanish, German)


Last but not least:
We believe high motivation can go a long way, and we're dedicated to hiring employees from different perspectives, backgrounds, and experiences. So, if this sounds like the position of your dreams, but you don't fulfill 100% of the requirements above - we invite you to apply for the position anyway :)
At Easyway, we are committed to inclusivity. We highly encourage you to apply for the position no matter your race, gender, ethnicity, religion, sexual orientation, parental status, and age.
Please note that only shortlisted candidates will be contacted.