Senior Frontend Developer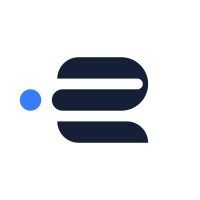 EasyWay Technologies
Software Engineering
Tel Aviv-Yafo, Israel
Posted on Tuesday, November 14, 2023
Easyway offers you the opportunity to break free from the gray and mundane and dive into an industry that thrives on creating unforgettable experiences. Together, let's redefine the boundaries of hospitality and set new standards for excellence!
We understand that a great vacation and a seamless guest experience are crucial for travelers. That's why we have developed an end-to-end contactless platform specifically designed for hotels. Our platform empowers hotels to digitize and personalize the entire guest journey, ensuring a frictionless and memorable experience for every guest. Beyond providing great guest experiences, hotels can also streamline their operations, enhance efficiency, and unlock new revenue streams with our AI-based solutions.
But Easyway is more than just cutting-edge technology. We are a close-knit group of passionate individuals who believe in the power of responsibility, impact, and collaboration. When you join our team, you won't be just another cog in the system; your contributions will directly influence the success of our company and shape the future of the hospitality industry.
We are currently looking for a skilled
Senior Frontend Developer
to join our growing company. This is a full-time position with a hybrid work model (3 days from our office in Tel Aviv).
The ideal candidate is someone highly motivated who loves working on a team and has experience as a lead developer or project owner. They can handle a high-intensity and fast-paced work environment and want to become an integral part of the Easyway team.
Responsibilities:
As a Senior Frontend Developer at Easyway, you will:
Develop a product that thousands of people around the world use every day
Be involved in every step of the product life cycle, from idea to design, architecture, and implementation
Have a direct impact on the future of our product
Work with a small team of experienced and talented developers
Challenge yourself and your team, question existing processes, and bring in new ideas


Requirements:
Excellent communication skills in English (written and spoken)
A professional developer with a proven track record of development in Frontend
4-5 years of experience with React, proficient in React.js and its core principles
Comprehensive experience with React Hooks for managing state and side
Strong knowledge of TypeScript
Experience with Redux for state management
Experience with modern front-end build pipelines and tools, such as Babel, Webpack, NPM, and Yarn
Strong proficiency in JavaScript, including DOM manipulation and the JavaScript object model
Familiarity with code versioning tools, such as Git
Experience with browser-based debugging and performance-testing software
Familiarity with the latest features and updates in React, including Context API for state management
Solid understanding of HTML5 and CSS3, including concepts like layout, specificity, and cross-browser compatibility
Responsibility, reliability, and punctuality
The desire to show initiative and go the extra mile
The ability to work well under pressure, both independently and as part of a team


Nice to have:
Startup experience (companies under 100 employees)
Libraries - Chakra, Material UI


Last but not least:
We believe high motivation can go a long way, and we're dedicated to hiring employees from different perspectives, backgrounds, and experiences. So, if this sounds like the position of your dreams, but you don't fulfill 100% of the requirements above - we invite you to apply for the position anyway :)
At Easyway, we are committed to inclusivity. We highly encourage you to apply for the position no matter your race, gender, ethnicity, religion, sexual orientation, parental status, and age.
Please note that only shortlisted candidates will be contacted.