Lead Software Engineer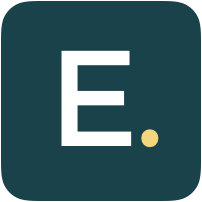 ELANZA Wellness
Software Engineering
Amsterdam, Netherlands
Posted on Sunday, July 23, 2023
Who are you?
You have several years of experience in a role like software engineer, lead developer, or software architect; you always seek for the best abstraction and refactoring opportunity; you know what domain modelling is, and you use those on a daily basis to build long lasting services.You are capable of translating the strategic and product vision of Impraise into a long-term software architecture for the team. You fully understand the implication of tradeoffs between strategy, architecture and time to market. You also have a keen interest in what it takes to nurture an energizing culture and a high performing team.
The Position
With our Product Manager and Engineering Manager, you will define and plan both quarterly roadmap and sprints work. You will also be part of the full development process of features on a platform that scales to thousands of users. You'll be leading engineering efforts of conceptual phases, define with the team what the product should look like and build it. You will be mentoring more junior developers and challenge your peers to grow into better engineers.
Who We Are
We're on a mission to empower people to unleash their potential in their roles and career. We've been doing that with our Impraise product, a performance management platform that helps companies foster performance, career development, and all the moments that happen in between.In 2020 the world changed a lot. With the sudden remote working, companies face the challenge of redesigning how they work entirely. With this change, it becomes even more difficult for companies and teams to create an effective work environment to do their best work. For that, we made Teambase, a new product currently in Beta, that aims to help managers create happier and healthier teams by focusing on three main building blocks: people, performance, and collaboration. We are an international, Y-Combinator-backed team that cares about building delightful products and creating happy customers. We live by our "6 pack" company values. You can read more about them here.
What We Offer
Due to corona-times a lot of our fun things have become digital versions but we still aim to make your experience as an Impraiser fun and engaging
Vacation policy: 25 paid vacation days a year
Work from home or work from the office: we have adopted a hybrid way of working that supports your preference (and depends on COVID regulations of course)
Health allowance so you can get your sweat on or practice your crane pose
Company provided laptop and equipment
A lot of [digital] fun things such as zoom-charades, Halloween quiz, cake delivery for your birthday, we held our 6th Birthday Bash & Winter Party digitally and have sent our Impraisers goodies to enjoy at home