Product Associate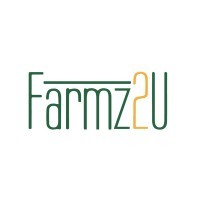 Farmz2U
Product
Lagos, Nigeria
Posted on Tuesday, September 12, 2023
Farmz2u's Product team is seeking a Product Associate who will be an outstanding addition to our growing team. As a member of the team at Farmz2u, you will assist in the development, management, and marketing of Farmz2u's products or services. The purpose of this job may include tasks such as market research, competitor analysis, product testing and collaborating with cross-functional teams to ensure products meet customer needs and align with Farmz2u's business goals. By engaging our key stakeholders, particularly our customers (informal demand and formal supply users), you will identify user needs and prioritize how these will be addressed. You will identify how to leverage internal Farmz2u teams in fulfilling user needs through the product, while ensuring implementation is aligned to the company's vision.

As an early Hitchhiker, you will influence the development of the team culture, thus culture fit is a priority for the role. The right person for this role is a good communicator and an analytical problem solver with a strong attention to detail and natural curiosity who can prioritize multiple projects and requests at once.

Knowledge, Experience, And Qualifications Required

Bachelor's degree in a Business-related field.

Minimum 1 year experience in B2B retail sales or FMCG business development roles.

Salary Band

100,000 NGN - 150,000 NGN

If you are someone who is passionate about building for Africa's informal markets and driving decision-making by bringing the voice of the informal demand user to formal supply users, then this is a great role for you.

post externally.