Sr. Software Engineer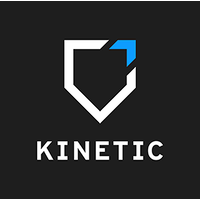 KINETIC
Job Functions:
Software Engineering
Employment Types:
Full-time
Locations:
Remote; United States
Compensation:
140,000 – 150,000 USD per year
About KINETIC
Kinetic is an award-winning startup building connected wearable products for the industrial workforce. Our experienced team is backed by top tier investors and insurance companies who share our passion for better predicting and reducing workplace injuries, and protecting workers during the pandemic.
Increasing workplace safety in industrial environments is a massive challenge. We're not in this to be a "cool startup" but to have a profound and long-term impact on the lives of industrial workers that are key to our economy and our lifestyle: they manufacture our products, deliver our packages, mine our metals and build our homes. They deserve the best technology out there and you're going to help us put it in their hands.
COVID transformed the world and our company. We extended our IoT wearable technology to help with contact tracing and social distancing in warehouse environments increasing demand for our product by over 10X in 6 months.
If you like to work in a team where everyone focuses on details that matter, gives and receives honest feedback, is dependable and aligned with the mission to reduce one million workplace injuries in this decade, go ahead and check the job responsibilities below.
Role Summary
We seek a Senior Software Engineer to join a team of three highly skilled software engineers consisting of front-end and back-end. You are expected to have deep domain knowledge of AWS infrastructure along with some full-stack development experience. With a focus on development operations and systems architecture, you'll be responsible for leading a project, developing, testing, documenting, and delivering reliable software solutions.
Our connected hardware wearable offers the opportunity to work with a product that requires collaboration across various teams while following best teamwork practices like documentation, testing and ensuring data security. You'll be part of the team helping scale our technology as we grow our customer base and reduce one million injuries in this decade.
This role requires work authorization in the US. No restriction on physical location, as far as you can work Eastern time zone hours (10AM EST starts at the latest).
Responsibilities
You'll be an individual contributor who has domain expertise in our tech stack and can take ownership of projects. DevOps experience in AWS infrastructure is critical for this role.
You'll be able to take full development and documentational ownership of your contributions, including communication of changes or system decisions when necessary.
You'll be ensuring all the unit and integration tests are in place for your contributions, and also help peer engineers with implementing similar infrastructure.
You'll collaborate with Product Management, Design, Data and Hardware teams to create industry leading products and features to benefit our customers.
You'll be deeply involved in RFC and RFP processes to ensure specifications are agreed upon in advance for the most efficient use of software development time.
You'll be integral to the Software team, both helping teach your teammates, and pushing communication practices with those above you to ensure best practices and execution.
Tech Stack
Stack: Golang, TypeScript, React, Linux, MQTT/S, Retool, Rust
Infrastructure: AWS (e.g. DMS, Lambdas, SSM), PostgreSQL (or similar), Serverless Stack, RedShift/GraphQL
CI/CD: Gitlab, Docker/k8s
Who You Are
You can give examples of at least two projects where you architected the solution and built them with the help of other team members.
You enjoy learning new tech and forward-thinking implementation for systems architectures.
You have set up full end to end tests including unit and integration tests in prior projects.
You can give an example of a DevOps project where you had to architect and set up the entire infrastructure.
You have helped build at least one scalable product with 10K+ customer user base.
You can talk about the latest tools and technologies that you have learned and used them in projects.
If interested, please send your resume and some sentences about yourself to aditya@wearkinetic.com