Sales Lead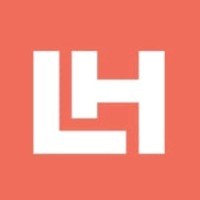 LaborHack
Sales & Business Development
Nigeria
Posted on Thursday, August 31, 2023
Sales Strategy and Planning:
Develop and implement a comprehensive sales strategy that aligns with LaborHack's goals and objectives.
Collaborate with the leadership team to define target markets, customer segments, and sales quotas.
Customer Acquisition
Analyse customer behavior and needs, with reference to market research, to formulate actionable initiatives and campaigns for customer acquisitions.
Recruit new customers through different traditional and digital channels to expand our client base.
Team Leadership:
Lead, mentor, and manage the sales team, fostering a collaborative and results-driven environment.
Set clear performance goals for the team and provide ongoing coaching and feedback.
Business Development:
Identify and pursue new business opportunities through market research, networking, and strategic partnerships.
Establish and maintain strong relationships with key clients and partners.
Sales Execution:
Personally handle key accounts and high-level negotiations to drive revenue growth.
Monitor and analyze sales metrics to track progress and identify areas for improvement.
Sales Operations:
Streamline and optimize the sales process to ensure efficiency and scalability.
Work closely with cross-functional teams to ensure smooth order fulfillment and customer satisfaction.
Market Insights:
Stay up-to-date with industry trends, competitor activities, and market dynamics to provide actionable insights to the team.
Reporting and Analysis:
Prepare sales pitch presentations for strategic partners and regular sales reports for the leadership team, highlighting achievements and challenges.
Customer Relationship Management:
Foster strong relationships with customers to understand their needs and provide tailored solutions.
Handle escalated customer inquiries and concerns, ensuring prompt resolution.