Carpenter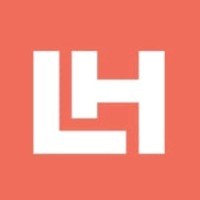 LaborHack
Operations
Lagos, Nigeria
Posted on Monday, November 20, 2023
Role: Carpenter (intern)
Salary: 55k - 65k
Location: Lagos Island
Are you a carpenter looking to gain hands-on experience in a dynamic and creative work environment? This internship offers a unique opportunity to learn the art of carpentry and contribute to exciting projects in the construction and woodworking industry.
Assist in Carpentry Projects:
Work under the guidance of experienced carpenters to construct, install, and repair wooden structures and fixtures.
Participate in various stages of carpentry projects, from layout and cutting to assembling and finishing.
Tool Operation and Maintenance:
Learn to safely and effectively use a variety of carpentry tools, including saws, drills, routers, and sanders.
Assist in the maintenance and care of tools and equipment.
Material Handling:
Handle, transport, and organize lumber, plywood, and other construction materials.
Keep the workspace clean and organized.
Blueprint Reading:
Gain exposure to reading and interpreting blueprints, plans, and technical drawings.
Follow instructions and measurements accurately.
Safety Compliance:
Adhere to safety guidelines and protocols to ensure a secure and accident-free work environment.
Wear appropriate personal protective equipment (PPE) as required.
Learning and Development:
Attend training sessions and workshops to build carpentry knowledge and skills.
Seek guidance and mentorship from experienced carpenters.
Qualifications:
Enthusiasm for a career in carpentry and a strong desire to learn.
Basic knowledge of carpentry concepts and techniques is a plus.
Strong work ethic, attention to detail, and the ability to follow instructions.
Willingness to work in various weather conditions and physical stamina to perform labor-intensive tasks.
Excellent communication and teamwork skills.
SSCE or equivalent (current enrollment in a vocational school or carpentry program is a plus).