Senior Program Manager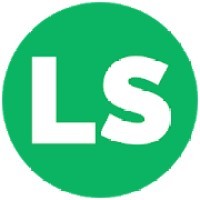 LawnStarter
Operations
Austin, TX, USA
Posted on Wednesday, October 11, 2023
If you're an experienced program manager who loves building new things, this job may be for you.
LawnStarter is the nation's leading on-demand marketplace for lawn care and related services. In minutes, homeowners can instantly book lawn maintenance services from local pros in a seamless, Uber-like experience. Over the past 10 years, we've grown to 140+ metros, raised $30 million in funding, and acquired our closest competitor, solidifying our leadership in the space.
But our goal is much bigger. Our mission is to become the one-stop-shop for all home maintenance services.
And as our first Senior Program Manager, that is exactly what you will be working on…
WHAT YOU'LL BE DOING
Every year, hundreds of people use LawnStarter to take care of their lawn. And one of their biggest complaints: "Why can't I get more services through the app?"
As a senior program manager, your job is to get more services in the app for people to order. Think lawn fertilization, pest control, pool cleaning, etc. This is crucial for us becoming that one-stop shop for all outdoor home services.
As a senior program manager, you will be working with product, support, sales and the executive team to launch new service categories within the app. You'll be helping refine the playbook used for partner evaluation, process discovery, onboarding and launch measurement.
We already have our first new vertical - lawn fertilization - in progress, and you will be responsible for making that a smashing success. Once that's done, you'll move on to the next service category.
Responsibilities:
Conduct in-depth process analysis, mapping current workflows, and identifying bottlenecks and inefficiencies
Set up cross-functional program to drive an end-to-end business process transition
Develop work-plan and detailed timeline to implement interim and end-state processes in sync with ongoing system migration programs
Identify and resolve risks & interdependencies across functions
Implement change management strategies to facilitate a smooth transition and promote the adoption of new processes
Communicate project updates, milestones, and results to stakeholders at all levels, fostering transparency and managing expectations
WHAT MAKES THIS JOB GREAT
Multi-Million Dollar Impact: As previously mentioned, our goal is to become the one-stop shop for all home services. You are the tip of the spear in making that happen, and will be responsible for driving millions of dollars in new revenue.
Build Something from Scratch: We have a strong foundation for the marketplace, but you'll have the chance to create something from the ground up.
Work with A+ Team Members: LawnStarter uses a rigorous, in-depth recruiting process so that we hire top 10% of talent for a given role. So, you'll be working cross-functionally with a team of A+ players who share a set of common values.
5+ Years in a Program Manager Role: This ain't your first rodeo. You have a track record of success at delivering hard-to-achieve results in a program management function and experience in process mapping & implementation. Preferably you have dealt with M&A.
Problem Solving: You're able to come up with creative solutions to ambiguous problems. Excellent business acumen and technical competency.
Strong Organizational Skills: It's your job to keep all the teams - product, ops, sales - rowing in the same direction. You should have 10/10 organizational skills. We need advanced team and project management skills, including project structuring and managing multiple work streams independently.
Strong Oral and Written Communication: You'll be interacting with partners both internally and externally. As such, you should have excellent oral and written skills. You should be comfortable running meetings with partners, and channeling your inner-sales skills when need be. Additionally, documenting everything internally is of utmost importance.
Entrepreneurial Attitude: You'll be responsible for building something that's never been done before. This means dealing with curveballs and coming up with creative solutions. At times, you may have to roll up your sleeves to do whatever it takes to move the project forward.
Certifications: PMP and/or Lean Six Sigma Black Belt certification
#ZR
$130 - $155k annual salary range
Great Culture: One of the top places to work in Austin in 2018, 2019, and 2020, and in the US in 2021, we are all about the team. That's why we have spent a massive amount of time finding humble, passionate, and smart folks that you will get to work with every day.
Supporting self-care: We have unlimited vacation policy and will nudge you to utilize it to care for yourself. We will operate together to ensure you have the support you need.
Healthcare benefits: Medical, dental, vision and 401k
Fully remote position: Work remotely from anywhere you want.