Senior Electrical Engineer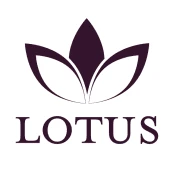 Lotus Labs
Other Engineering
San Francisco Bay Area, CA, USA · Remote
Posted on Thursday, June 29, 2023
We believe Technology should be optimized for disability and usable by all.
Technology is often designed to further enhance the lives of non-disabled individuals, leaving others by the wayside. Lotus Labs aims to combine universal design with inclusive design - optimizing for these 'corner cases' and making navigation in a non-disabled-friendly space easier, thereby benefiting us all.
If you're passionate about technology making a difference in the lives of people with limited mobility, let's talk!
As a Senior Electrical Engineer, you will work closely with a small team of A+ players - including the geographically dispersed founding team - to help evolve and improve the existing Lotus offerings. Attributes of your work environment will include:
High autonomy
High impact
Broad exposure to all aspects of the business
Remote-friendly & Flexible hours

An informal yet driven pursuit of excellence
A life-work balance (not work-life balance)
*Key Responsibilities: *
Establishing end-user requirements, drafting engineering specifications, creating a design to meet those specifications and appropriate documentation of processes

New technology proof-of-concept investigations
Architecture and component down-selection using key performance metrics
System analytical modeling, design simulation & analysis for prediction
Develop advanced algorithms & mechanical designs with the FW & PD teams
Rapid prototyping and creating miniaturized, manufacturable electronic systems
System bring-up, characterization, testing and validation
Circuit design – schematic capture & layout of boards and flexes
Design of Experiments (DOE) creation, execution and data analysis
Analyzing engineering and production data to appropriately modify the product design
Maintaining good communication with team members, internally and externally, to ensure effective collaboration and provide updates on key developmental checkpoints
Business travel (as needed) to support product development
*Required Qualifications: *
Bachelors in electrical engineering with 5+ years of industry related experience
Strong background in EE having experience in multi-disciplinary processes and designs
Experience with hands-on testing, debugging and validation
Background in control systems and algorithm development
Proficiency with microcontrollers and microprocessors (Arduino, Raspberry Pi, etc.)
Proficiency in coding (Python, C/C++, etc.) & simulation SW (MATLAB, SPICE, etc.)
Familiarity with FEA, mechanical design principles and materials analysis
Experience with wireless protocol

Strong problem solving and analytical skills
Ability to take ownership and thrive in a start-up environment with minimal supervision
Excellent written and verbal communication skills & leadership skills
*Preferred Qualifications: *
M.S. or PhD in Electrical Engineering, Physics or industry equivalent experience
Experience with healthcare devices, wearable technology, and/or consumer tech
Interest and experience working in the disability space
Experience in supporting contract manufacturers with high volume manufacturing
Track record of working closely with remote cross-functional teams (Mechanical, Software, Product etc.) and delivering high quality tech products.
At Lotus Labs, we not only value and celebrate diversity but absolutely depend and thrive on the experiences of our vibrant community! We are a proud equal opportunity employer and are committed to creating an inclusive workplace for all.