Operational Specialist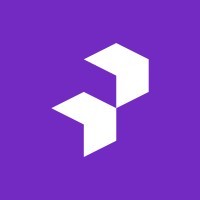 Metrobi
Operations
Turkey
Posted on Friday, October 6, 2023
Who we are
Metrobi is a VC-backed startup and alum of Techstars Boston, one of the leading accelerators in the USA. We currently operate in 11 states across the US and are on track to grow even further.
If you want to join a startup with great potential and opportunities, we'd love to hear from you.
Why should you join Metrobi?
- International team experience and vast learning opportunities
- An opportunity to learn every day in a fast-paced environment
- A chance to become a part of a dynamic startup operating in the US market
About the job (This is a remote position)
We are looking for a Delivery Operations Specialist to join our team. You will be assisting delivery drivers and help solve their problems over the call and chat. Courier or call-center experience is a plus. Delivery driver experience is a plus.
Available shifts are
Wednesday to Sunday: 22:00 to 07:00 IST time
Wednesday to Sunday: 12:00 to 21:00 IST time
Saturday to Wednesday: 15:00 to 24:00 IST time
Notes
- This position is remote
- Proficiency in English is a must
- Candidates must be able to work in Eastern Time Zone (EST)