Product Manager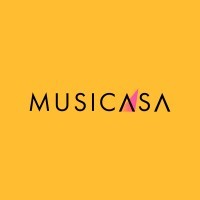 Musicasa
Job Functions:
Software Engineering, Product
Employment Types:
Full-time
Locations:
Remote; Miami, FL, USA
Compensation:
120,000 – 135,000 USD per year
Welcome to Musicasa 🎶🏡
Musicasa is a community platform where people can list their homes to host intimate and profitable home concerts. Think of it as TinyDesk meets Airbnb hosting.
Our purpose is to create an endless world of opportunities through art, culture, and human connection everywhere.
Watch an experience, here
Since it was founded in November 2019, Musicasa has executed over 230 concerts, bringing joy and opportunities to more than 7K+ music lovers in Miami and in Puerto Rico. Our current community has 200+ musicians and 77+ hosts, and our target is to grow our host members to 320+ in 2022.
What we're looking for
Musicasa is seeking a talented individual who possesses infinite curiosity, attention to detail, and a passion for building the blocks for product development. You'll partner with our CEO & CTO and other team members to create a groundbreaking product experience. This is an incredible opportunity to make a meaningful and early impact on the future of Musicasa.
You are a technically-oriented self-starter who will collaborate with Product and Engineering teams to drive main product improvements throughout the business. We will experiment frequently, learn quickly, and scale our wins.
This is incredible for a person looking to take full ownership of product development as you will be the first and only PM for the first year of the company.
Open to remote within the US & LATAM within Eastern and Central times. Our official offices are in Miami. I, Beatriz, am based in Miami so I am happy to help you relocate if this is where you want to be.
As the product manager you will lead:
Execute Musicasa's MVP based on what's been defined by the previous and existing teams
Define a compelling product vision and tactical roadmap to build Musicasa's user experience post-MVP and build alignment across leadership teams and cross-functional partners (Marketing, Operations, Engineering, Community
Establish quarterly product OKRs to measure success
Adopt Musicasa's product & tech development process and platform usage (Airtable, Notion, Github)
Assess value, develop cases, and prioritize stories, epics, and themes to ensure work focuses on those with maximum value that are aligned with product strategy
Define and groom the product backlog and create actionable user stories for the development teams.
Lead the planning product release plans and set expectations for delivery of new functionalities
Research and analyze the market, the users, and the roadmap for the product
Stay informed about competitors, the industry, and consumer trends
Iterate and evolve the product to meet our hosts and musicians' needs to drive scalability while creating extensible long-term, global solutions and anticipating future user needs and issues
Strong business, analytical, data, and troubleshooting skills. Creatively solve problems byidentifying real obstacles and viable solutions.
Report directly to our CEO.
Manage a team of one UX/UI designer. Provide regular feedback and support. Help UX/UI designer transition to FIGMA
Present your roadmap at company-wide check-ins.
What you bring to the table
5+ years experience as a product manager in a consumer-first platform in a startup environment
Deep understanding of web app development and building from scratch
Design sense; understanding of, and empathy for users
Leadership experience and/or demonstrated potential to coordinate and motivate a small team of engineers and designers
Attention to detail; Excellent communication skills
Proven record of shipping product features on time and on budget
Flexible and focussed on solutions
Organized and self-sufficient
Bonus: you've worked in startups focused on building marketplace experiences
What will you get from us
Annual salary: $125,000
Access to Stock Option Plan
WeWork All Access Pass
Unlimited vacation policy; work hard and take time when you need
No work birthday
Eligible for an annual performance bonus
Bring your dog to work 🐶
One of the first 10 employees in the company
Relocation budget for up to $5,000
This position can also be remote.