Product Designer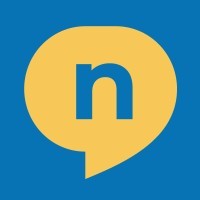 Nagish
Locations:
Remote; New York, NY, USA; Tel Aviv-Yafo, Israel
What we're looking for
1-3 years of demonstrated experience with end-to-end (UX and UI) product design in a product company
Demonstrable UI design skills with a beautiful portfolio, great visual design skills with attention to details
Solid experience in creating wireframes, storyboards, user flows, and process flows
Exceptional communication skills - Have the ability to present your designs and pitch your solutions to various stakeholders
Awareness to product strategy and vision (not just 'how it should look' but 'what we should build')
Ability to solve problems creatively and effectively
Keep up with the latest UI trends, UX patterns, techniques, and technologies
Responsibilities
As a Product Designer at Nagish, you will create clean and artful designs, use your UI and UX skills and translate high-level requirements into complex interactions and flows that impact people on a daily basis.
On a day to day you will:
Lead a complex product with full ownership over the design process
Establish and promote design guidelines, best practices, and standards
Bring concepts to reality through research and collaboration with engineering and product
Conceptualize original ideas that bring simplicity and user-friendliness to complex design roadblocks
Create wireframes, storyboards and user flows to effectively communicate interaction and design ideas
Present designs and key milestone deliverables to peers and executive level stakeholders
Be pragmatic and data-driven to understand user feedback, conduct research, and take action
Benefits
🏖 Work from anywhere (Home/Abroad/Office) — Up to you
🛫 Unlimited time off and sick days
😁 Work on a fulfilling life-changing product (Literally)
🍿 Free lunch and snacks! (Everywhere)
👯‍♂️ Annual company get-together
🐶 Bring your pet to work
About Us
Nagish makes communications more accessible to people who are Deaf, Hard-of-Hearing, or have a speech impairment.
Our team is passionate about making the world more accessible using our state-of-the-art tech — made for consumers and enterprises.
We are backed by some of the best investors out there: Comcast, Techstars, Vertex, Precursor, Contour, Cardumen, and more