Operations Manager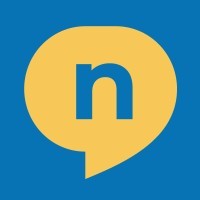 Nagish
Job Functions:
Administration, People & HR, Operations
Locations:
Remote; Tel Aviv-Yafo, Israel; New York, NY, USA
What we're looking for
Experience working in a fast-paced, cross-functional environment, ideally within a startup company.
Excited by the constant change and growth working in a startup company brings.
Strong team player with ability to anticipate, work independently and demonstrate ownership. Ready to support colleagues when needed.
You're obsessed with productivity and constantly thinking of ways to improve processes.
Strong communication skills. Fluent in English.
Good analytical, problem solving and strong execution skills
Familiar with communication, documentation, and project management tools such as Asana, Notion, Slack, Intercom and G-suite
Bonus:Experience in event planning and coordination Experience in operations and/or HR Working in a remote (async) environment Previous knowledge and understanding of Deaf/HoH culture Likes travelling
Responsibilities
As a member of our team you will be in charge of the day to day operations of the company, both internally and externally. Work on your own and with the team to bring a positive change in communication and spread Nagish's mission with our users across the world.
On a day to day you will:Work closely with the CEO on long-term and short-term projects. Engage with and support employees and vendors as necessary. Manage company data, ensuring information is current, kept safe and confidential. Build strong partnerships with organizations and companies. Identify and implement improvements to the employee journey and experience. Identify automation and process improvement opportunities. Represent Nagish at events and conferences in the U.S. Collaborate closely with Stakeholders, Engineers, Designers, and vendors to provide best in-class experience to our users and employees.
Benefits
🏖 Work from anywhere (Home/Abroad/Office) — Up to you
🛫 Unlimited time off and sick days
🤗 Work on a fulfilling life-changing product (Literally)
🍿 Free lunch and snacks! (Everywhere)
👯‍♂️ Annual company get-together
🐶 Bring your pet to work
About Us
Nagish makes communications more accessible to people who are Deaf, Hard-of-Hearing, or have a speech impairment.
Our team is passionate about making the world more accessible using our state-of-the-art tech — made for consumers and enterprises.
We are backed by some of the best investors out there: Comcast, Techstars, Vertex, Precursor, Contour, Cardumen, and more