City Manager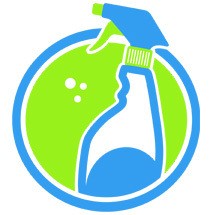 Neu
Sales & Business Development
Phoenix, AZ, USA · Seattle, WA, USA
Posted on Friday, June 30, 2023
We are an equal opportunity employer and value diversity. We do not discriminate based on race, religion, color, national origin, gender, sexual orientation, age, marital status, veteran status, or disability status.
About Us: What is neu? (Click here to watch)
Click here to apply. Do NOT send us a message letting us know you're interested as ☝☝☝is your next step.
Salary & Perks: What we have to offer.
Full-time employment. Base salary of $60,000 - $80,000 / year.
Quarterly commission. 2.5% of the gross market revenue.
Annual bonus. 2.5% - 15% of base salary as lump sum determined by performance and annual goals.
Healthy stock options. Become a stakeholder and reap the benefits of our success.
A fun, safe, and socially distant office environment (with snacks).
Monthly staff outings and activities with sponsored meals.
Amazing growth opportunities! We'll be nationwide by 2023. This will create a ton of exposure, introduce benefits and promotion opportunities.
Position Summary: So... what's a City Manager?
We're in the market for an operations expert to support us in our mission of disrupting the $308 billion service industry.
As the City Manager, you'll ensure that our modern warehouse operates like a well-oiled machine by functioning as the Chief Executive of Operations of your market. You'll work with a partner in crime, i.e. the Assistant Manager, who'll support you in positioning neu for success, growing the market, and meeting (or exceeding) the expected targets. As an early-stage startup, you must be comfortable being uncomfortable. This means that you must be OK operating in an unstructured environment and without a well-defined blueprint. We expect you to leverage your experience, learnings, and available resources to make the best decisions possible while collaborating with others to help create one.
We're offering an incredible, ground-floor opportunity to join a talented and diverse team at a time when we're best positioned for success and lightyears ahead of the competition.
If ☝☝☝ and 👇👇👇 sound like you, we encourage you to apply — we promise you won't regret it.
Preferred Qualifications: What we're looking for in a candidate?
Ideally, you have ~3-5+ years of managerial experience.
You have excellent written and verbal communication skills.
You're a self-starter who isn't intimidated to learn (or create) on the job. We're a small but driven team. While you'll have access to necessary support, you'll be most successful within our fast-paced environment if you can work autonomously.
You're a results-driven person with solid people skills that knows how to manage teams.
You possess the ability to think creatively and innovatively.
You enjoy learning new things and mentoring others. You consciously share your knowledge or learnings within your community.
Previous janitorial, housekeeping, or cleaning experience is a HUGE plus — even if it's just at home.
Hospitality, service-industry, or startup experience is a nice-to-have but also not required.
Essential Functions: General expectations of the position.
Do things that don't scale. To run the market, you'll have to know the market. At the onset of this position, you'll be acting as a jack/jill-of-all-trades by addressing customer inquiries, app-related questions, and customer service calls. You'll also have to assign jobs to cleaners strategically to ensure everyone's best setup for success and ensure that the supply chain is best maintained. As the chief firefighter, you'll alleviate issues and concerns, and in emergencies, you may have to go into the field and complete a clean or two. However, in 6 months, almost all of the above will be outsourced or phased out by software.
We promote a culture of excellence. You must be an exemplary leader, problem-solver, and team player responsible for managing all third-party relationships in their city. You must also have the grit and fortitude to withstand the current challenges while keeping the eyes on the prize. Best believe that your patience will be well rewarded.
Provide day-to-day leadership and management that mirrors the adopted mission and core values of the company. This includes thoroughly documenting and ensuring that the company has the proper operational controls, administrative reporting procedures, and people systems to manage the organization's daily operations effectively.
Be customer-obsessed. We cater to our customers — both housekeepers and homeowners — and try our best to approach their issues with empathy and compassion. You'll onboard customers, give presentations, write monthly updates, and conduct promotional events to improve rapport. You also should have strong customer service experience and be comfortable diffusing difficult situations or frustrated customers.
Collaborate cross-functionally. You'll frequently collaborate with teams in other markets. As one of the people on the front lines, you'll also work with Leadership, Product, Engineering, Marketing, and Sales teams to make an impact and reduce efforts.

General Administrative Duties. Checking mail, accepting deliveries, opening/locking up the office, tracking inventory, ordering/restocking linens, office supplies, snacks, toiletries, and cleaning supplies all come with the territory.
No assholes allowed. Accomplish all of the above through a respectful, constructive, and energetic style, guided by the objectives and values of the company. Likewise, you must be able to share compassion with those whose values, opinions, and lifestyle differ from your own.
Click here to apply. Do NOT send us a message letting us know you're interested as ☝☝☝is your next step.
More about us: what we're building?
neu is a reliable platform that provides quality cleans on-demand.
As mentioned in PR from Forbes and Geekwire — we make cleaning seamless, safer, and stress-free by combining tech with operations to improve our customers' quality of life.
Primarily supporting vacation rentals (i.e., Airbnbs, VRBO's, etc.), neu is not only a total game-changer but a win-win-win:
For cleaners, neu is a modern alternative to an agency. We elevate housekeepers and Small and Medium-sized Businesses by helping them find stable, consistent, and high-paying work based on their availability.

For homeowners, neu supports private owners and property managers by providing access to a network of vetted service providers. This streamlines on-demand cleaning and provides peace of mind.
For guests, neu improves their vacation experience with spotless, stress-free homes that earn hosts glowing, five-star reviews.
Although neu currently has a strategic beachhead in servicing vacation rentals, our success will lead to our inevitable climb of becoming the world's largest service platform.
neu is — quite simply— the future of contractor services.