Summer 2023 Technical Intern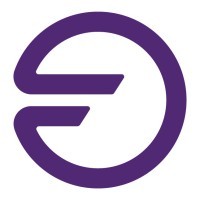 Orbit Fab
Other Engineering · Full-time
Colorado, USA
Posted on Wednesday, January 18, 2023
With a vision for a bustling in-space economy that can support permanent jobs in space, Orbit Fab is building the fundamental infrastructure this entire economy can be built upon: a fuel supply in orbit.
Today, satellites cannot be refueled. A single-use paradigm severely limits satellite mobility and holds back the development of economic activities in space. Orbit Fab is building the first Gas Stations in Space™ refueling infrastructure. We develop the supply chain architecture and technology to deliver propellant in space, allowing satellites to be built for lower cost, to be more flexible and maneuverable, to be more precisely controlled, and to operate longer, enabling operations and business models that have never before been imagined..
Established in 2018, we have already flown three tankers to space; with the first one flown within one year of founding. Working closely with partners and customers across the space industry, we are making the thriving in-space economy a reality.
Here at Orbit Fab, we are building the in-orbit infrastructure needed to get businesses and humans into space, starting with orbiting propellant depots! Everyone here is building that and so will you. We believe you will learn the most and develop habits that will serve you well in your career, if you are given real projects and real responsibility. As an intern, you will work shoulder-to-shoulder with our team in engineering, business, finance, marketing, product, legal, strategy and people to make a difference in establishing sustainable Space infrastructure to put Gas Stations in Space™!
About You
You share our appreciation for a diversity of thoughts, backgrounds and experiences, helping us all learn from each other and make smarter decisions.
You are a US citizen or permanent resident
You should have built something. We'd love it if that something has flown in space or been used by a customer!
You are currently pursuing a B.S. or M.S. in a technical discipline especially in the skillsets listed below.
You have a demonstrated passion and capacity for hardware/software development, working in fast-paced environments and hands-on design and development from any maturity.
Requirements:
Able to work full time, onsite for a minimum of 11 consecutive weeks beginning in May or June 2023
Able to provide your own transportation for positions in Lafayette, CO.
Ability to work well in an integrated collaborative team environment, including frequent interactions with technicians, other engineers, other interns, and managers
Ability to work effectively in a dynamic professional setting with changing needs and requirements
Must be enrolled in o a bachelor's degree program in an engineering, physics or math discipline by the start of employment
Project Areas and Skillsets
If you have skill sets or interests in...
Satellite Mechanisms and Actuators
Celestial Navigation and Orbital Mechanics
Radio Communications
Motor Controls, Firmware, and Assembly
Thermal and Fluid Systems
Modeling, Qualification, Testing, and Prototyping
Computer Vision
Software and User Interface
Data Analysis and Visualization
Or anything else that can help us build the future of sustainable space infrastructure, then we have a variety of projects that you can help shape and contribute to!
If you feel you would succeed in the role above, we encourage you to apply regardless of whether or not you meet all of the requirements listed.
Location and Benefits
Orbit Fab is based out of Lafayette, Colorado and all roles are based in Colorado. We offer fully covered benefitsand flexible work hours.
Eligibility
To conform to US Government space technology export regulations, applicants must be a US citizen, lawful permanent resident of the US, protected individual as defined by 8 USC 1324b(a)(3), or eligible to obtain the required authorization from the US Department of State.
Orbit Fab Inc does not discriminate in employment on the basis of race, color, religion, sex (including pregnancy and gender identity), national origin, political affiliation, sexual orientation, marital status, disability, genetic information, age, membership in an employee organization, retaliation, parental status, military service, or other non-merit factor.
COVID
COVID-19 continues to significantly impact our employees, families and communities. With employee health and safety as our top priority, Orbit Fab is taking action to address the increased risk and uncertainty COVID variants pose in the workplace. To uphold safety for all employees, we will continue to request vaccination status for all Orbit Fab employees including new hires.
Orbit Fab is an equal opportunity employer.