Head of Operations & Acquisitions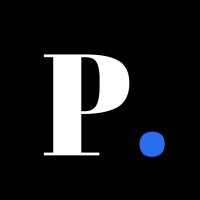 Parker.
Operations
Boston, MA, USA · Remote
Posted on Friday, June 30, 2023
We are seeking a highly motivated and entrepreneurial-minded Head of Operations & Acquisitions to join our fast-growing startup team. The Head of Operations & Acquisitions will be responsible for sourcing, underwriting, and closing real estate acquisitions, as well as overseeing many day-to-day operations of the company. This role requires a strong work ethic, ability to work independently, willingness to wear many hats, and a passion for building and scaling a startup.
Responsibilities:
Perform financial analysis and modeling, including underwriting deals, and conducting due diligence to evaluate investment opportunities.
Manage and execute the full deal lifecycle from sourcing, underwriting, negotiating, and closing to post-closing integration, lease-up, and asset management.
Work with the leadership team to hire, manage, and coordinate with property managers and on-site personnel.
Help source deal flow and build relationships with brokers, sellers, and other industry professionals to identify potential acquisitions.
Build and maintain relationships with local municipalities, legal counsel, accounting professionals, and other relevant stakeholders to ensure acquisitions and operations comply with regulations.
Participate in budgeting, financial analysis, and strategic planning for real estate projects.
Develop and implement policies and procedures to improve operational efficiency and scalability.
Work with the team to build out our data engine and automate due diligence processes.
Monitor industry trends and stay up-to-date on relevant regulations and policies.
Collaborate with the team on strategic planning and decision-making.
Qualifications:
2+ years of experience in real estate operations or acquisitions, preferably in a startup or fast-paced environment.
Strong financial modeling skills and ability to perform due diligence on investment opportunities.
Strong project management skills and ability to manage competing priorities and deadlines. Experience in property management operations preferred.
Excellent communication and interpersonal skills, with the ability to build relationships with stakeholders at all levels.
Experience with data analytics and automation preferred.
Strong attention to detail and ability to identify and mitigate risks in real estate investments.
Ability to work independently and as part of a small team to achieve shared goals.
Ability to adapt to a fast-paced, dynamic startup environment with evolving priorities and challenges.
Excellent management skills, with a track record of building and leading high-performing teams.