2.2. Materials Engineer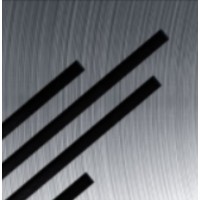 Phoenix Tailings
Burlington, MA, USA
Posted on Wednesday, October 4, 2023
Phoenix Tailings is a rapidly growing clean mining and metals production startup dedicated to sustainable and economic critical metals production. Our mission is to be the world's first fully clean mining and metals production company, producing the resources needed for the next generation of our economy.
At Phoenix, we believe that nothing great is ever accomplished alone or without the passion of people who push and motivate one another. If you are someone who shares our relentless pursuit of a better future, passion for innovation, and are excited about working with some of the top innovators in the world, then this is the place for you.
Our Values:
●
You are only crazy if you are wrong, it's ok to be wrong
Key Responsibilities:
High-Temperature Materials Development and Testing:
Lead initiatives to develop, test, and characterize materials that can withstand and perform optimally in high-temperature metals production environments.
Conduct materials testing under simulated production conditions to evaluate performance attributes and longevity.
Metals Production Process Support:
Assist in optimizing metals production processes through material selections that enhance efficiency, sustainability, and environmental compliance.
Collaborate with the engineering and production teams to integrate advanced materials solutions into existing and new production systems.
Materials Characterization and Analysis:
Utilize advanced characterization techniques to understand material behaviors under high-temperature production conditions and their impact on process performance.
Analyze data to identify trends, challenges, and opportunities for materials improvement in metals production environments.
Cross-Functional Collaboration:
Work alongside chemical engineers, metallurgists, and process technicians to ensure seamless integration of material solutions in metals production processes.
Engage with cross-functional teams to drive continuous improvements in materials technology that supports metals production objectives.
Technical Documentation and Communication:
Document materials development efforts, prepare technical reports, and share findings with internal teams and external stakeholders.
Communicate effectively with a range of stakeholders, from production floor personnel to senior management, ensuring clarity and alignment on materials engineering objectives.
Industry Engagement and Continuous Learning:
Stay updated on the latest materials technology trends and advancements in high-temperature metals production.
Engage in professional development opportunities to deepen expertise in materials engineering as applied to metals production.
Qualifications:
Educational Background: Bachelor's or Master's degree in Materials Engineering or a related field.
Experience: 2+ years of experience in materials engineering within metals production or a related sector, particularly in high-temperature production environments.
Technical Proficiency: Familiarity with materials behavior under high-temperature conditions and its implications on metals production processes.
Analytical Skills: Strong analytical skills, with the ability to analyze data, identify trends, and propose materials solutions that enhance production efficiency and sustainability.
Communication Skills: Excellent communication and interpersonal skills, with the ability to collaborate effectively with cross-functional teams.
We offer a competitive compensation package that is based on expertise. We also offer the following benefits:
Healthcare, we care about you and your family: 100% Medical, dental, and vision coverage
Stock: Ownership in a fast-growing venture-backed company.
Family Focus: Parental leave and flexibility for families.
Time Off: Flexible vacation policy to encourage people to get out and see the world.
Team Fun: Regularly scheduled events and celebrations.
Learning: Learning & Development Opportunities to grow your skills and career.
Great team: Working with fun, hard-working, kind people committed to making a difference!
Flexible culture: We are results-focused. We don't work at the office every day.
Phoenix Tailings, Inc. is an Equal Opportunity Employer, and we value diversity at all levels. All qualified candidates will receive consideration for employment without regard to race, color, religion, sex (including gender identity, sexual orientation, and pregnancy), national origin, age, disability, genetic information, or any other applicable protected characteristics. These characteristics will not be a factor for consideration of any work-related decisions, including but not limited to hiring, firing, compensation, and discipline.