Patient Success Clinical Associate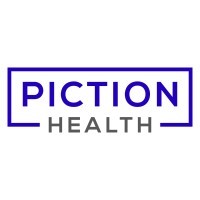 Piction Health
Boston, MA, USA · Remote
Posted on Sunday, July 9, 2023
Job description
We are a VC-backed virtual-first AI healthcare startup operating in the dermatology space. Our mission is to revolutionize healthcare by providing accessible, convenient, and affordable dermatological care to patients through the use of artificial intelligence. We are committed to delivering exceptional clinical services while ensuring patient satisfaction.
As a Patient Success Clinical Associate, you will play a vital role in providing exceptional patient experiences and ensuring patient success throughout their care journey with our telehealth platform. Your primary responsibility will be to navigate our Electronic Medical Record software and effectively communicate with existing and potential patients. Your role will involve promptly responding to patient inquiries, providing information about our clinical services, and ensuring patient happiness and satisfaction through immediate and efficient communication channels.
Joining our team as a Patient Success Clinical Associate will provide you with valuable experience in the healthcare and technology sectors. You will have the opportunity to contribute to the growth and success of a next-generation dermatology practice while making a positive impact on patients' lives.
Responsibilities
Utilize our Electronic Medical Record software to securely access patient records, update information, and communicate with patients and providers.
Respond to inquiries from existing and potential patients regarding our clinical services, addressing their questions and concerns promptly and accurately.
Assist patients in navigating our platform, including answering questions about provider availability, payments/insurance, conditions covered, and how to complete our intake form.
Engage in virtual SMS (text) conversations within our platform to provide real-time support and guidance to patients.
Collaborate with our clinical team and providers to facilitate seamless communication and coordination of care.
Qualifications
Based on West Coast (Pacific Time) or willingness to work evening hours on East Coast (Eastern Time)
Genuine passion for patient success and a strong commitment to delivering exceptional patient care and strong sense of character and morality in upholding patient care.
Proficiency or aptitude to learn navigating Electronic Medical Record software and similar healthcare technology platforms.
Excellent written and verbal communication skills, with the ability to communicate complex medical information in a clear and understandable manner.
Strong organizational skills and attention to detail to manage multiple patient interactions simultaneously.
Ability to work in a fast-paced and dynamic startup environment.
Empathy and strong interpersonal skills to build rapport with patients and provide support.
Ability to collaborate effectively with cross-functional teams, including clinical staff, providers, and technical teams
Nice-to-Haves
Clinical experience in a healthcare setting or relevant clinical background.
Customer success or customer support experience, particularly in a healthcare or telehealth setting.
Ability to converse and write in Spanish
Interest in healthcare, pre-med, technology, and customer success. Particularly suited for individuals with interest in: [Tech] [VC] [Healthcare] [Physician] [Doctor] [Dermatology] [Pre-med] [Pre-medical] [Clinical]
In the future, we hope for this role to grow into the following responsibilities:
Proactively identify and resolve patient issues or challenges, ensuring a positive patient experience.
Maintain accurate and up-to-date documentation of patient interactions and communications.
Continuously monitor patient satisfaction and take proactive measures to improve patient success metrics.
Compensation is subject to change and varies according to local regulations, targeting $15/ hour.