Assembly Integration and Testing Engineer - Mechanical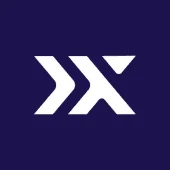 Pixxel
Bengaluru, Karnataka, India
Posted on Tuesday, July 25, 2023
Pixxel is a space data company building a health monitor for our planet. We are doing that by deploying a constellation of some of the world's most advanced earth imaging satellites in lower earth orbit and an analytics platform (on ground) with tools that enable easy application of this data across a multitude of sectors. Our fully deployed constellation will be capable of beaming down daily imagery of any place on earth. This role will contribute towards multiple aspects of Mechanical assembly integration and testing of Pixxel's satellite constellation and will be part of our production team.
If you love working at the cutting edge of technology and want to contribute towards making the world a better place by bringing down the benefits of space down to earth, this is the place for you.
Responsibilities:
As a part of Pixxel's Production Team, you will be responsible for overseeing and executing satellite assembly, integration and testing processes along with a team of technicians and engineers. At a given time, you will be given a responsibility of production of a set of Pixxel satellites.

You will be drafting step by step mechanical AIT procedures/assembly checklist for the technicians to implement, based on the designs and input of the Engineering Team.

You will be responsible to check and validate each step of the AIT procedures after being implemented by the technicians on the shop floor.

You will be responsible for overseeing all environmental testing processes for the satellite such as Thermal tests, vibration tests, motion simulators etc.

You will be working with the production management team to plan out the satellite production process, on a day to day basis.

You will be responsible for troubleshooting any issues that arise during the satellite AIT.

You will be responsible in documenting the progress in satellite AIT process and the observations during the inspection and validation of the procedures, post implementation, in an enterprise software or via manual record entry.

You will be responsible for proper handling, storage and keeping a track of all the satellite components on the shop floor, after handover from the Inventory Manager.
Basic Qualification:
Bachelor/Master in Mechanical Engineering or related discipline.

5+ years Experience working hands-on with projects that involve mechanical assembly, integration and testing of highly critical and complex systems such as spacecrafts, satellite systems etc.

Certification from organisations like ISRO any topics related to Mechanical AIT of spacecrafts and satellites.
Skills/Requirements:

Impeccable communication skills, in English (bonus - Hindi and Kannada), in order to interface between the production team and technicians on a daily basis.

Experience in reading and understanding, datasheets, technical reports, technical drawings, schematics and assembly/test plans is a must.

Good Experience in resource and production planning enterprise tools, like SAP, ERP etc.

Highly proficient in documentation and planning tools like Google office (Docs, Sheets), MS projects, Jira, etc.

Understanding of concepts involved in electrical and mechanical integration and processes, with strong command over all required tools of the trade.

Good understanding of mechanical engineering and environmental test equipment working of Thermal vacuum chambers, shaker tables, 3axis motion simulators etc.

Strong understanding of test campaigns and ability to quickly and accurately document test reports and results. Good understanding of satellite environmental testing is required.

Strong experience and proficiency in understanding and maintaining tools and test equipment.

Knowledge of ESD phenomena and best practices to prevent ESD, surface cleaning and preparation processes would be a bonus.
Perks
Insurance covers for you and your family, free access to mental health professionals, paid sick leave and other benefits (vaccination drives, etc.).




Get to work and regularly interact with some of the top scientists and professionals in space technology at Pixxel.

Get exposure to cutting-edge technology and an opportunity to work with the international space community.