Hyperspectral Scientist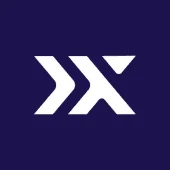 Pixxel
El Segundo, CA, USA
Posted on Friday, August 18, 2023
Pixxel is a pioneering satellite imagery company focused on leveraging hyperspectral data to drive innovation in various industries. We are seeking a talented Hyperspectral Scientist to join our dynamic team and contribute to the development of cutting-edge remote sensing solutions using our own constellation of hyperspectral imaging satellites.
As a Hyperspectral Scientist at Pixxel, you will play a pivotal role in advancing our capabilities in hyperspectral data analysis and interpretation. You will collaborate with interdisciplinary teams to create innovative applications that harness the potential of Pixxel's hyperspectral imagery. This role involves algorithm development, validation, and collaboration with data analytics teams to extract meaningful insights from complex satellite hyperspectral sensor data.
Key Responsibilities:
Algorithm Development:

Design, develop, and implement algorithms for satellite image processing, analysis, and interpretation with an emphasis on leveraging the spectral content of hyperspectral data.

Validation and Verification:

Conduct rigorous validation and verification of image processing algorithms and methodologies. Perform quality assessments and validation experiments to ensure the accuracy of results.

Collaboration:

Contribute expertise in hyperspectral methods and phenomena to data analytics teams and provide technical guidance in the use of spectral data.

Communication:

Document algorithms, methodologies, and results in technical reports, publications, and presentations. Communicate complex technical concepts effectively to both technical audiences and customers.




Necessary qualifications:
PhD or Master's degree in remote sensing, physics, geoscience or other similar discipline.

Experience working with hyperspectral imagery.

Proven experience in satellite image analysis, remote sensing, and image processing.

Experience with algorithm development for deriving physical properties from spectral data.

Experience in imagery analysis with Python, Matlab, R, or similar.

Excellent communication skills with the ability to work independently or collaboratively, and communicate with technical and non-technical audiences.
Additional good-to-have qualifications:
Experience with working with hyperspectral imaging hardware including radiometric and spectral calibration

Experience with radiative transfer models (e.g. libRadtran, MODTRAN)

Experience leveraging AI/ML tools to train, tune, test, and validate models.
Join us at Pixxel and be at the forefront of driving innovation through hyperspectral data analysis. Your expertise will shape the future of remote sensing applications across diverse industries.