Lead Designer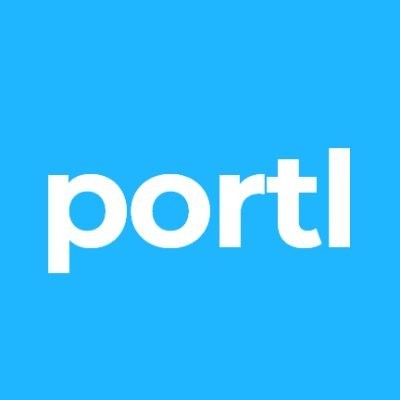 portl media
Design
Toronto, ON, Canada · Remote
Posted on Friday, June 30, 2023
We are looking for a creative and curious UI/UX designer excited about the future of content, media and analytics.
About the company:
Portl media is a forward-thinking media platform currently live in rideshare vehicles in Canada and the USA. Think TAXI TV....if that experience wasn't awful. Our network of screens helps to eliminate idle time by providing media and entertainment options to riders. We offer riders the ability to play games, consume content, redeem promotions/giveaways, and much, much more.
Our proprietary, easily installable hardware and software package delivers geo-located, contextual content while collecting and measuring user behaviour.
We graduated from Techstars (Comcast NBCUniversal Lift Labs Accelerator) and were named "Canada's Most Promising Startup" at the NACO World Investment Summit in 2018. We are venture funded and growing rapidly.
We are seeking a new Graphic Designer to join our team. You will be designing a wide variety of things across digital and offline media. To be successful in this position, you'll be a self-starter, capable of delivering brilliant creative ideas, and show amazing attention to detail.
Responsibilities:
Planning concepts by studying relevant information and materials.
Help with platform design - define design language
Illustrating concepts by designing examples of art arrangement, size, type size and style and submitting them for approval.
Preparing finished art by operating necessary equipment and software.
Coordinating with outside agencies, art services, web designer, marketing, printers, and colleagues as necessary.
Contributing to team efforts by accomplishing tasks as needed.
Communicating with clients about layout and design.
Creating a wide range of graphics and layouts for product illustrations, company logos, and websites with software such as photoshop.
Reviewing final layouts and suggesting improvements when necessary.
Position Requirements:
Bachelor's degree in graphic design or related field.or;
Experience as a graphic designer or in a related field.
Demonstrable graphic design skills with a strong portfolio.
Proficiency with required desktop publishing tools, including Photoshop, Invision app, InDesign Quark, and Illustrator.
A strong eye for visual composition.
Effective time management skills and the ability to meet deadlines.
Able to give and receive constructive criticism.
Understanding of marketing, production, website design, corporate identity, product packaging, advertisements, and multimedia design.
Experience with computer-aided design.
Working knowledge of HTML/Web builders (i.e. Wordpress) a plus.
HTML/HTML5/CSS experience a plus but not necessary ability to learn.
About us/perks:
Flat organizational structure
Office space in Queen/King West with patio, bbq, ping pong and pool table
Dog-friendly office
Mentorship opportunities
Flexible working hours