Sales Executive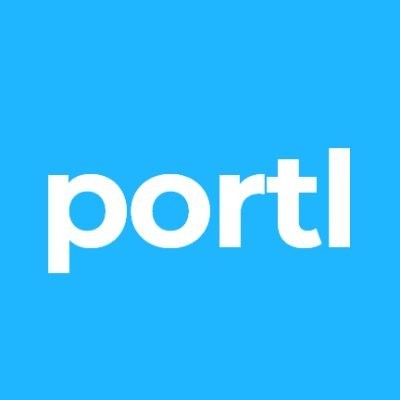 portl media
Sales & Business Development
Vancouver, BC, Canada
Posted on Friday, June 30, 2023
A bit about us…
We run a network of media and entertainment screens in rideshare vehicles that provides curated content, advertising, and mobile commerce opportunities to a captive audience in a highly personalized way. By collecting historic ride data, usage patterns and location-based data, our mobile platform profiles riders, anticipates their needs and ultimately guides them to action with appropriate incentives.
We recently graduated from Techstars (Comcast NBCUniversal Lift Labs Accelerator) and was recently named "Canada's Most Promising Startup" at the NACO World Investment Summit.
What we're looking for…
We are looking for a creative, curious and confident Sales Executive. This person should be excited about working with advertising partners on a daily basis to help us shape the future of content, media and entertainment in Uber and Lyft vehicles.
About the role…
At Portl media, the Sales team is the heart and soul of the business. Your role will be to focus on growing our list of clients and to ensure existing partners remain satisfied. We are looking for someone with a combination of creative problem-solving skills, network and social know-how.
This role will grow into a Sales Manager.
Specifics:
As a Sales Executive, you will execute outbound sales activities to current and prospective clients to determine their interest in Portl's product offerings. You will converse with Advertising Professionals to better understand their business environment, identify their needs, and determine where Portl's offering might fit.
What you will do:
Complete a high volume of outbound prospecting targeting prospective and current clients.
Conduct and manage the sales cycle process from the initial contact through to full partnership.
Drive prospects to demos, webinars and special events.
Track activity, sales progress, and territory market data in Hubspot CRM.
Initiate marketing strategies and coordinate actions to influence the market.
Who you are:
A creative problem solver
2+ years of experience in outbound calling and territory management within the advertising/technology space.
Ability to communicate effectively and persuasively at all levels within an organization.
Ability to engage new and existing clients in value-add business conversations.
You are competitive by nature: can overcome objections and determined to achieve high sales targets.
Have a successful track record of closing.
What's in it for you?
A challenging new opportunity to help scale up a growing company in AdTech
A direct impact role as a key contributor to both the sales team and the overall company
Competitive salary and benefits, including vacation, medical/dental coverage, and more
Every Portl employee owns equity and becomes a shareholder
Flexible vacation policy – work hard and take time when you need it
Work with truly elite peers in a super-fun office
Be at the heart of the growing startup community
OTE will be significantly higer than base salary. Comissions will no be capped.