Senior Manager, Test Engineering & Product Reliability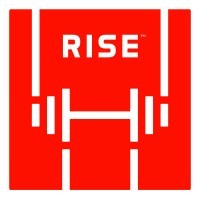 Rise Robotics
Product, Quality Assurance
United States
Posted on Wednesday, July 26, 2023
About RISE™Robotics
Founded in 2011 by graduates of Massachusetts Institute of Technology and Rhode Island School of Design, RISE™Robotics is a high-growth technology company backed by The Engine, a Tough Tech venture capital fund built by MIT, Greentown Labs, and Techstars. RISE™Robotics is leading the way to Zero Emission heavy machinery by providing the world's most efficient and productive alternative to hydraulics.
Role & Opportunity
At this pivotal point in company growth, RISE is looking for a passionate and team-oriented Senior Manager, Test Engineering & Product Reliability to join us in shaping the future of heavy duty linear actuation and heavy machinery. RISE Cylinder is an actuation technology for use in heavy machinery applications, and as such it must be subjected to rigorous levels of testing-based validation. You will be responsible for all technical and personnel aspects of the testing department, including ensuring RISE Cylinder reliability requirements are thoroughly defined, tested, recorded, and reported. You will own short to midterm (1-3 years) department development and execution, career path, and vision for the department. The position requires multidisciplinary knowledge spanning mechanical, electrical, and software domains.
In This Role You Will:
Lead a multidisciplinary test engineering team to validate performance and reliability of complex electro-mechanical systems during product development.
Manage cross-functional prioritization of test resources across multiple programs.
Analyze test results as a final authority on the thoroughness and completeness of testing.
Develop a comprehensive testing plan to subject RISE Cylinder to service life testing under the influence of extreme environmental factors, vibration under static and dynamic loads, shock load conditions, part variability, and any other factors considered to be influential on reliability.
Create and oversee department initiatives to support training, process improvement and the creation and maintenance of best practices and protocols.
Translate business, strategic and financial direction and goals from executives to functional team members' goals.
Direct and manage the fabrication and assembly of ATE for service life testing.
Maintain uptime of testing equipment to the highest degree possible.
Work with Hardware and Software development teams to diagnose root causes of failure and to brainstorm product design improvements.
Motivate and mentor the test engineering staff, providing technical direction and guidance.
Hire and direct staff to meet scheduled commitments.
Foster a culture of meeting and exceeding customer's expectations.
Establish field product problem and failure reporting information.
Establish which product reliability growth methods and models will be used and ensure they are applied correctly.
Establish methods of analysis and prioritization of field product issues.
Act as a guardian and key advisor to determine when product is ready to be shipped to customers.
Be willing and able to perform as an individual contributor as needed.
Ideally You Have:
BS or MS in engineering with 5+ years in developing test solutions for industrial products with 3+ years management experience.
Proven technical aptitude with conception, definition, implementation and deployment of PLM systems focused on design validation, product qualification, volume production and yield optimization.
Demonstrated experience constructing automated test equipment in terms of overall architecture, rapid mechanical design, electrical assembly of COTS components, and management of test software.
Strong understanding of industrial machinery requirements and test models that accurately simulate real-life performance.
Demonstrated strong work ethic and ability to work in a team environment.
Strong background in program management .
Excellent leadership, change management, initiative and planning skills.
Strong track record of success in raising department's performance through institutionalizing best practices.
Proven troubleshooting skills and structured problem-solving approach.
Experience working cross-functionally in a dynamic, high tech, startup environment.
Proven track record of mentoring and coaching staff
Perks & Benefits:
Competitive compensation package, including equity options
Health, dental, life, and disability insurance
Blue Cross Blue Shield health insurance policy- RISE™ pays 70% of the premium
401(k) program
Twenty days PTO and ten office holidays
Flexible/hybrid work options
Weekly lunches and company outings (holiday parties, milestone celebrations)
Free parking/T accessible
Located in Union Square
RISE Robotics is an equal opportunity employer that values diversity at all levels. All individuals, regardless of personal characteristics, are encouraged to apply.