Senior Software Engineer (Node.js)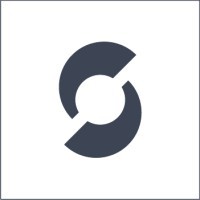 Shieldpay
Software Engineering
London, UK
Posted on Thursday, November 16, 2023
Technology
·
London
·
Hybrid Remote
Senior Software Engineer (Node.js)
You will bring a wealth of experience and expertise to the table, contributing significantly to the success of projects, the growth of the team, and the professional development of the team.
We usually respond within two weeks
The opportunity
As a Senior Software Engineer, you will be a seasoned professional with an elevated level of expertise and responsibility. You will be expected to bring a wealth of experience and expertise to the table, contributing significantly to the success of projects, the growth of the team, and the professional development of the team.


At Shieldpay, we have a team-oriented and self-governed culture. We move at a high pace and thrive on change, complexity, and ambiguity and are comfortable being uncomfortable.

Before you apply, ask yourself if you have:

A commitment and drive for quality, technical excellence, and results.

Curiosity and passion to constantly learn new things; Shieldpay changes fast,

and we need the people who work here to thrive on (rather than endure)

change and learn fast too.

Self-motivated and not afraid of learning new technologies and you can find

your way around sophisticated systems.

Bring critical thought, embrace differences and disagreement, and get things




done.
What you'll be doing
Technical Leadership:

To provide technical leadership and guidance to a

team of engineers or project members. You'll be expected to mentor and

support junior engineers, assisting them in their professional growth and

technical development.

Complex Problem Solving:

You'll assist to tackle complex and challenging

technical problems that require a high level of skill and experience and

expected to devise innovative solutions and efficiently implement them.

Project Management:

You may take on project management responsibilities,

overseeing the planning, execution, and delivery of engineering projects. This

involves coordinating with cross-functional teams, ensuring deadlines are met,

and keeping a project on track.

Research and Development:

You'll be involved in research and development

efforts, exploring new technologies, methodologies, and best practices to

enhance Shieldpay`s capabilities and competitiveness.

Quality Assurance:

Ensuring the quality and integrity of engineering work is

crucial! You'll be responsible for conducting thorough reviews, testing, and

inspections to maintain high standards of work.

Collaboration:

Collaboration is a key aspect of your role. You are expected to

work closely with various stakeholders, including other engineering teams,

management, clients, and vendors, to achieve project objectives effectively.

Continuous Improvement:

You'll play a vital role in driving continuous

improvement initiatives within the engineering department to identify areas

for improvement and implement strategies to optimise processes, efficiency,

and quality.

Compliance and Standards:

You'll be responsible for ensuring that

engineering practices and deliverables comply with relevant industry

standards, regulations, and company policies.

Innovation and Creativity:

You'll be encouraged to think outside the box and

contribute to the development of innovative engineering solutions that

address challenges and improve products or services.

Knowledge Sharing:

You'll act as knowledge champions, sharing expertise

and experiences through training sessions, technical documentation, and

presentations to empower the broader engineering team
What we're looking for in you
Proficiency in AWS, NodeJS, TypeScript, and GitHub Actions.

Experience with cloud architecture; design, implement, and maintain scalable

AWS cloud services and infrastructure.

Strong problem solving and communication skills.

A self-starter who can work without supervision and as part of a team.

Mentored other developers and fosters a culture of continuous learning and

growth.
Preferred Qualifications
AWS certification (e.g., AWS Certified Developer, AWS Certified Solutions

Architect).

Experience with serverless architecture (e.g., AWS Lambda).

Familiarity with front-end technologies (React, Remix, etc.).
Experience comes in many forms, and we're dedicated to adding new perspectives to the team. If your experience is close to what we're looking for, please consider applying.
Our promise
Shieldpay is an equal opportunities employer. For Shieldpay building a fair and transparent workforce begins with the recruitment process that does not discriminate on the grounds of gender, sexual orientation, marital or civil partner status, pregnancy or maternity, gender reassignment, race, colour, nationality, ethnic or national origin, religion or belief, disability or age.
Team

Locations

London

Remote status

Hybrid Remote

Employment type

Full-time

Employment level

Technicians
Workplace & culture
Our team is filled with ambitious, curious and entrepreneurial people. We hire and nurture inquisitive, creative minds looking to flourish in a supportive and collaborative environment, recognised by being placed within the top 100 startups to work for in 2022 by Tempo and Flexa certified in 2023
We don't like old fashioned corporate hierarchy. Instead we like to empower our people to make a change and be autonomous in their role with all the support you need with the other teams around you.
About Shieldpay
Shieldpay Limited: Is Authorised and regulated by the Financial Conduct Authority under the Payment Services Regulations 2017 (Reference number 770210) as an authorised payments institution. Shieldpay is a company providing simple and transparent payment solutions across the legal, financial, and professional services industries. The firm offers Third-Party Managed Accounts, Escrow facilities and payment agent services.
Shieldpay Trust Services Limited: Is registered with HMRC as a trust service provider (Reference XPML00000158706) and provides the services as a corporate trustee to the beneficiaries of the trust, established by deed, in connection with escrow transactions.

Registered Address for our Group Companies is 3rd Floor, 1 Ashley Road, Altrincham, Cheshire, WA14 2DT.

Technology
·
London
·
Hybrid Remote
Senior Software Engineer (Node.js)
You will bring a wealth of experience and expertise to the table, contributing significantly to the success of projects, the growth of the team, and the professional development of the team.
Loading application form
Already working at Shieldpay?
Let's recruit together and find your next colleague.