FP&A Analyst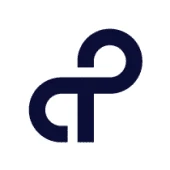 Tray
IT
United States
Posted on Friday, June 30, 2023
TRAY IS USHERING IN THE ERA OF THE AUTOMATED ORGANIZATION
We believe that any organization can and should automate. With Tray, citizen automators throughout organizations can easily automate complex processes through a powerful, flexible platform, and can connect their entire cloud stack thanks to APIs. Today businesses like IBM, Forbes and Lyft rely on Tray to connect, process, and automate data between the tools they use everyday.
You'll contribute directly to this mission with a team that fully supports you to do your best work. You'll join humble, but fiercely ambitious, people like yourself who also take great pride in what they do, working in a culture built on friendship, transparency, and above all, looking out for one another. You'll also have endless opportunities to learn and grow professionally in a fun, fast-paced, and open environment...and to make your mark at a rapidly-growing company positioned to completely reinvent a multibillion-dollar industry.
WHY JOIN TRAY?
You'll join a fast-growing, well-funded tech company with an extremely strong foundation that's just getting into its next phase of growth. We're looking for hungry, intelligent, and versatile sales professionals like you to join a special team to accelerate Tray's go-to-market strategy. We believe in our product, team, and market position -- now it's time to execute.
What You'll Do
* Oversee program for the group in support of the forecasting, budgeting, and reporting processes
* Advance KPI Reporting while driving actionable insights with a focus on identifying leading indicators
* Provide timely expense reporting to partners, and provide suggestions for efficiency improvements
* Surface relevant risks and opportunities while clearly communicating underlying business drivers
* Liaise effectively with Corporate FP&A and accounting to ensure delivery on month end deliverables
* Build and maintain robust understanding of business drivers, metrics, and scalability levers that drive both forecast and planning decisions
* Present analyses and forecasts to senior business and finance leaders, including the executives
Requirements
* 1-3 years of Finance and/or FP&A experience
* BA/BS Degree
* You demonstrate problem-solving, quantitative, and analytical skills; strategic and critical thinking
* You are self-directed, able to work independently, as well as work in a collaborative and fast-paced environment. Intellectually curious yet reliable
* You possess strong cross-functional experience in finance, accounting, and technology
* You have a proven track record of success in prior roles
* Advanced Excel knowledge and aptitude for systems implementation and data extraction
* Fantastic sense of humor
Benefits
* You'll enjoy coming to work because we have a refreshing company culture that is open, hungry, fun, and global
* A best-in-class product that in one of the fastest-growing & largest market segments
* Access to some of the most innovative companies in the world
* Substantial long-term upside with stock options at a ground-floor opportunity in a category-defining company that is moving into scale mode
* Read about the standard bennies here:
tray.io/jobs
(
workable.com/nr?l=https://tray.io/jobs
)