Content Marketing Associate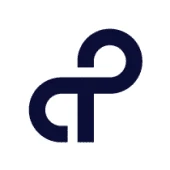 Tray
Marketing & Communications
San Francisco, CA, USA
Posted on Friday, June 30, 2023
TRAY.IO
IS USHERING IN THE ERA OF THE AUTOMATED ORGANIZATION
We believe that any organization can and should automate. With the Tray Platform, citizen automators throughout organizations can easily automate complex processes through a powerful, flexible platform, and can connect their entire cloud stack thanks to APIs. Today businesses like IBM, Forbes, and Lyft rely on the Tray Platform to connect, process, and automate data between the tools they use every day.
You'll contribute directly to this mission with a team that fully supports you to do your best work. You'll join humble, but fiercely ambitious, people like yourself who also take great pride in what they do, working in a culture built on friendship, transparency, and above all, looking out for one another. You'll also have endless opportunities to learn and grow professionally in a fun, fast-paced, and open environment...and to make your mark at a rapidly-growing company positioned to completely reinvent a multibillion-dollar industry.
"With Tray, we have a group of experts who can help us explore all the possibilities we haven't even thought of yet." - Mike Atwood, Executive Director, Client Success / Vox Media (
workable.com/nr?l=https://tray.io/customers/story/voxmedia
)
"I can't emphasize enough just how good the Tray folks are at what they do." - David Dorman, Director of Growth and Demand / DigitalOcean (
workable.com/nr?l=https://tray.io/customers/story/digitalocean
)
Requirements
YOUR MISSION
As a content marketing associate at
Tray.io
, you will make important contributions to our content library via blogs, eBooks, webinars, and many other content projects to explain the many powerful and flexible aspects of the Tray Platform to business audiences in marketing, sales, and support functions; celebrate our customers' successes; and drive inbound leads via SEO. You're a quick writer who can consistently deliver B2B content in a timely fashion that's relevant and valuable without being boring. You're also a quick study who can rapidly learn about sophisticated technology and multiple use cases for a company that's poised to reinvent a multi-billion dollar industry.
OWNERSHIP
* Weekly contributions to the
Tray.io
blog to drive leads via inbound traffic, but also to help tell the story of a flexible technology platform with many use cases
* Regular contributions to demand generation-based offers, such as eBooks, infographics, and webinar decks, including writing content, formatting documents and materials, and researching new topics
* Ongoing contributions to integrated marketing campaigns, including promotional email copy, mailers, printed materials, videos, and others
EXPERIENCE DESIRED
* 2-4 years experience in content marketing for B2B SaaS
* 2-4 years experience in SEO best practices
* Experience working with CMS (Contentful, Wordpress, etc.)
* Experience working with Google Analytics to analyze visitor and traffic patterns.
* Experience using SEO tools (Ahrefs, Moz, etc.) a plus
Benefits
* You'll enjoy coming to work because we have a refreshing company culture that is open, hungry, fun, and global
* A best-in-class product that has incredibly happy customers which will make any marketer's job easier than otherwise
* Become a better marketer by learning from the fastest-growing and most sophisticated marketing teams that happen to be customers of
Tray.io
* Substantial long-term upside with stock options in a ground floor opportunity in a category-defining company that is moving into scale mode
Read about the standard bennies here:
tray.io/jobs
(
workable.com/nr?l=https://tray.io/jobs
)