Copywriter and Marketer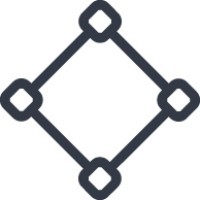 Vidrovr
Marketing & Communications
Remote · New York, NY, USA
Posted on Friday, June 30, 2023
Who Are We?
We turn audiovisual data into actionable insights at scale. Vidrovr's sophisticated machine learning engine transforms the way organizations drive value from media. We're a diverse crew of hackers, scientists, engineers, and business leaders committed to cultivating multimodal AI technologies and distilling vast volumes of video for previously untenable business applications. Our solution supports a wild variety of activities from Fortune 100 companies to government agencies and anywhere in between.
What Will You Accomplish?
As an in-house writer and marketer, a writing and marketing role, you will work directly with the founders and senior leadership to help shape, define, and position Vidrovr within the market. You'll work closely with product, marketing, and sales to help craft a unified messaging for the Vidrovr product. Alongside the rest of the leadership team, you will be writing tender applications, and providing copy for Vidrovr products and marketing and sales materials.
We cultivate a friendly, fast-paced work environment and encourage our teammates to speak openly and propose novel solutions to unique problems. We are a tight-knit, dynamic organization where you'll be empowered to make quick decisions and iterate quickly to push the business forward. This position will have board-level visibility, and you will be expected to perform as an individual leader within the business.
What We Need From You?
Writing and messaging across our products and marketing materials
Oversee the creation of content, working directly with a content creation firm, and iterating quickly with the sales team to measure performance
Set and track key marketing metrics, including marketing qualified leads and sales conversions
Complete assessments on new business opportunities and market-fit exercises including SOM, TAM, etc
Work directly with leadership team to define and deliver new Vidrovr product lines with recurring revenues
Work closely with our sales team, existing Vidrovr customers, and prospective new customers and channels to define new products and corresponding marketing packages, including positioning, sales scripts, and collateral
What's In It For You?
Competitive salary (Salary + Commission + Equity)
Possibility for full-time employment
Remote work
Office Equipment Reimbursement
Gym Membership‍
‍