INTERACTION DESIGNER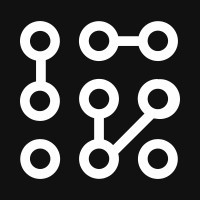 Wisear
Design
Paris, France
Posted on Friday, June 30, 2023
*IMPORTANT : Please visit https://wisear.welcomekit.co/jobs/ar-vr-software-engineer_paris_WISEA_rz3b9Od if you want to apply to our positions. Thanks! The applications on this website will not be consulted. Only the ones that have been sended by the link above will be processed.
*
Wisear is a DeepTech company that is committed to building the future of human-computer interface with neural interface. We believe that the way we interact with technology can be more intuitive, more private, and more accessible. Our goal is to make technology a natural extension of ourselves, empowering people to do more and be more.
We are proud to announce that we have secured significant funding, enabling us to take our vision to the next level. With this support, we have successfully built our first prototype equipped with neural-interface technology, which has received widespread recognition and accolades, including being named the CES '23 Best of Innovation Honoree and receiving the AcCESsability Award.
Over the past 30 years, we have expanded our human capabilities through digitalization. This has made us more productive but our interfaces to interact with them haven't kept up. Keyboards and mice, 30 years old inventions, have remained the standard & voice is still slow & not private.
With wearables becoming universal (e.g.: earphones, smart watches…) and the advent of AR/VR, our digital capabilities are poised to expand even faster and be even more integrated in our daily lives. We need to rethink how we interface with the digital world.
This is the problem we are solving at Wisear. We build the next-generation of human-machine interface. We record and analyze bioelectrical activity coming from the user's eyes (ElectroOculography), facial muscle (ElectroMyography) & brain (ElectroEncephalography) to transform it into high-speed, hands-free, silent & accessible controls.
We are looking for an Interaction Designer to join our team to help shape the future of human-computer interface. As an Interaction Designer, you will be responsible for designing and prototyping intuitive and engaging user experiences across our upcoming products. You will collaborate with our cross-functional team of hardware, software & data scientist engineers to create user interfaces that cannot even be imagined yet.
At Wisear, we foster a culture of creativity and innovation, where breaking down barriers is not just encouraged, but celebrated. You're stepping into a world where everything is to be built as no mainstream neural-interface powered device already exists. We believe in the power of iteration and strive to create highly performant interactions that are high-speed, private and highly accessible. We are always pushing ourselves to do better, to iterate and iterate again until we get it right. If you share our commitment to transformative design and are excited to be part of a dynamic and forward-thinking team, we would love to hear from you!
Responsibilities:

Design intuitive and engaging hardware interactions for our neural-interface power products

Create wireframes, mockups, and prototypes to communicate design concept

Collaborate with cross-functional teams to craft mind-blowing demos & user onboardings leveraging our cutting-edge sensors & AI

Conduct user research to inform design decisions

Develop and maintain design standards, guidelines, and best practices

Stay up-to-date with emerging trends and technologies in interaction design with a focus on XR Devices

Preferred Experience
We are looking for a highly motivated candidate with the following experience and skills :
Must have
Bachelor's or Master's degree in interaction design, industrial design, or a related field
3+ years of experience in interaction design for consumer / prosumer electronics devices
Strong portfolio showcasing interaction consumer electronics design work and design process
Experience with designing and prototyping new modes of interaction / HCI
Experience with seamlessly collaborating with Engineering Teams
Proficiency in design tools such as Figma, Sketch...
English at a conversational level
Nice to have
PhD in interaction design, industrial design, or a related field
Experience in interaction design for AR/VR devices
Experience with Unity AR Foundation, AR Kit, AR Core...
Strong Knowledge of Human Interface Guidelines & Material Design
Considering that the company is at a rather early stage, each team member will have a strong impact on the project. We are looking for a teammate who demonstrates drive and autonomy, and shares our genuine curiosity for human-machine interfaces!
*IMPORTANT : Please visit https://wisear.welcomekit.co/jobs/ar-vr-software-engineer_paris_WISEA_rz3b9Od if you want to apply to our positions. Thanks! The applications on this website will not be consulted. Only the ones that have been sended by the link above will be processed.
*