Hardware Engineer Intern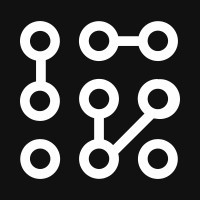 Wisear
Other Engineering
Remote
Posted on Thursday, July 27, 2023
EN
Type of contract : 6 months Internship
Localisation : Paris
About Wisear
Wisear develops a solution that allows audio manufacturers to transform their true wireless earphones into brain recording devices.
Today we are able to record brain electrical activity - called electroencephalogram or EEG - using electrodes placed on the scalp. The extent of the potential use cases is massive (medical diagnosis, controlling devices, relaxation coaching, etc.).
However the size and looks of current devices prevents their usage by the public on a daily basis, as would be necessary to unlock the most promising use cases.
Recent progress in the technology now allows recording EEG signals using electrodes placed in the ear. It is then possible to include this technology in devices such as true wireless earphones, which will open brain recording to a large audience.
Wisear builds the first ear-EEG data processing solution for earphones makers, along with accompanying them to turn their earphones into brain recording devices.
The first use cases we cover allow people to control their devices using their brain and facial muscle activity. This is just a first step to unlock the potential of this technology and we are convinced that in the near future, ear-EEG will be a key technology for early diagnosis and treatment monitoring of brain pathologies (e.g. epilepsy, ADHD, depression, Parkinson's, etc.)
Job description
You will join the team as a Hardware Engineer intern, to participate in the next iterations on the prototype used to highlight the performances of algorithms developed by Wisear. The demonstration prototype consists in a pair of wireless earphones which integrate passive electrodes to measure EEG and EMG signals and the corresponding charging case.
Your main tasks will include :
Creation of specifications for the demonstration prototype
Design, manufacturing and testing of electrodes
Design and manufacturing of the earphones body
Design and manufacturing of the charging case
Creation and execution of validation tests for the demonstration prototype
Candidate profile
An engineering student, you are autonomous in the following areas :
CAD : mechanics
Prototyping : 3D printing, soldering
English : Conversational level required
Any skills in the following areas are a plus :
CAD : electronics
Programmation : python, C++, RTOS
Knowledge in biotechnologies and medical devices
You have strong theoretical background and you are not afraid of experimentations,
You are autonomous and deeply curious,
You have the same vigorous interest as we do for new technologies and the fascinating topic of brain understanding,
You are a "Maker",
Then join us at Wisear !
FR
Stage - Ingénieur Hardware
Contrat : Stage de 6 mois
Localisation : Paris
A propos de Wisear
Wisear développe une solution qui permet aux fabricants audio de transformer leurs écouteurs sans-fil en outils de mesure de l'activité cérébrale.
On est aujourd'hui capable d'enregistrer l'activité électrique du cerveau - appelée électroencéphalogramme ou EEG - à partir d'électrodes placées sur le crâne. L'étendue des cas d'utilisation possibles est immense (diagnostique médical, contrôle d'objets connectés, aide à la relaxation etc.).
Cependant, les appareils existants sont généralement encombrants et peu esthétiques : ils sont peu propices à être portés en public et quotidiennement, comme il serait nécessaire.
De récents progrès permettent d'enregistrer un signal EEG similaire grâce à des électrodes placées dans l'oreille. Cela permet d'intégrer cette technologie dans des appareils tels que des écouteurs, rendant l'enregistrement cérébral accessible à un large public.
Wisear propose la première solution de traitement des données EEG et un accompagnement à l'intégration des éléments physiques nécessaires à l'enregistrement du signal EEG, à destination des fabricants d'écouteurs sans fil.
Les premiers cas d'usage que nous couvrons permettent aux utilisateurs de contrôler leur appareils connectés grâce à leurs signaux cérébraux et leur activité musculaire faciale.
Ce n'est que la première étape pour déployer tout le potentiel de cette technologie, et nous sommes convaincus que dans un futur proche, la mesure de l'EEG depuis l'oreille - ear-EEG - sera une technologie clé pour le dépistage préventif et le suivi de traitement dans le cadre des pathologies cérébrales (e.g. épilepsie, ADHD, dépression, Parkinson, etc.)
Description du poste
Vous rejoindrez l'équipe en tant qu'Ingénieur Hardware stagiaire, afin de participer aux itérations successives sur les prototypes de démonstration des performances des algorithmes développés par Wisear.
Le démonstrateur consiste en une paire d'écouteurs sans fil qui intègrent des électrodes passives de mesure de signaux EEG et EMG, ainsi qu'un dispositif de rechargement de ceux-ci.
Les principales activités seront les suivantes :
Création de cahiers des charges pour le démonstrateur
Conception, réalisation et caractérisation des électrodes
Conception et réalisation du boîtier des écouteurs
Conception et réalisation du dispositif de rechargement des écouteurs
Création et exécution de plans de tests de validation du démonstrateur
Profil recherché
Etudiant.e en cycle d'ingénieur, vous êtes autonomes dans les domaines suivants:
Conception Assistée par Ordinateur : mécanique
Prototypage : impression 3D, brasure
Anglais : Niveau conversationnel requis
Des compétences dans les domaines suivants seraient également appréciées :
Conception Assistée par Ordinateur : électronique
Programmation : python, C++, Mbed OS
Connaissances en biotechnologies et dispositifs médicaux
Vous avez de solides connaissances théoriques et la démarche expérimentale ne vous fait pas peur,
Vous faites preuve d'autonomie et d'une grande curiosité,
Vous partagez notre vif intérêt pour les nouvelles technologies et pour ce sujet passionnant qu'est la compréhension du cerveau,
Vous êtes un.e "Maker",
Alors rejoignez-nous chez Wisear !
IMPORTANT : Please visit https://wisear.welcomekit.co/ if you want to apply to our positions. Thanks! The applications on this website will not be consulted. Only the ones that have been sended by the link above will be processed.