HTML5 Creative Production & Solution Innovation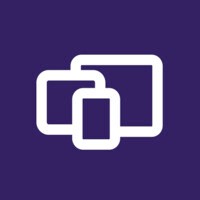 ResponsiveAds
Software Engineering
Remote · New York, NY, USA
Posted on Friday, June 30, 2023
ResponsiveAds™ is an advanced creative ad technology suite making it fast and easy to resize highly engaging media responsive display ads that outperform the standard IAB engagement by 20x. The company offers a combination of self-serve studio product (SaaS), 3rd party fluid 1-tag ad serving, and a full-service rich-media creative development offering for both direct-sold and programmatic campaigns.
Marketers can maximize creativity without the pain of massively resizing zillions of sizes and variants. The output is an engaging single fluid master creative, especially suited for mobile, called Fully-Fluid™. Fully-Fluid creatives are dynamically delivered HTML5 assets that can be deployed as a one-ad-tag to fit any ad slot (max-width) on any screen. Designers can build out Fully-Fluid master creatives that instantly export HTML5 Zip packages in any size.
Publishers looking for advanced ad solutions can deploy edge-to-edge premium creative formats yielding 10x revenue. The platform includes a comprehensive library of templates and components, "if you can dream it responsiveads delivers" with a business model that works for you. ResponsiveAds™ has served billions of impressions of Fully-Fluid™ creatives for marquee brands, agencies, and publishers. The team's specialty is handling high-maintenance partners, requiring pixel-perfect quality and a better sell-through of performance mobile campaigns.
ResponsiveAds is currently looking for experienced producers to create and manage advanced interactive rich media ads that are simple, elegant, and intuitive. Must have extensive experience in designing as well as experience in digital ad creatives. You will be responsible for the creation of high-quality, world-class ad experiences for desktop and mobile devices. You will experiment with emerging technologies and discuss their merits with fellow team members.
Requirements
Responsibilities
● Concept, design, develop, and maintain innovative, engaging, and informative ad experiences with ResponsiveAds clients
● Design and develop concept first mocks based on the client's assets
● Develop rasterized PSD (photoshop) files that can be used for the creation of fluid ads
● Fulfill and manage multiple project requests simultaneously while meeting tight deadlines.
● Build-out complete edge-to-edge responsive ads
● Push technology, challenge established thinking, and discover new ways of approaching (and solving) the problem of amazing ads consumers enjoy.
Minimum qualifications
● Highly creative and an out-of-the-box thinker and designer
● Master of Photoshop, 3 years+ of graphical design experience
● 3 years of experience in digital HTML5 ad production ( expert in designing on ad platforms)
● 3 years of advanced animations and javascript animation design (large portfolio of past work)
● Mobile application development experience (Native and/or Web).
● Deep experience with Responsive Web Design and open web design community
● HTML5, CSS3, JavaScript development experience a plus
Additional qualifications
● Experience with CSS/CSS animation & JavaScript libraries (e.g., Closure, AngularJS, Greensock)
● Excellent debugging and troubleshooting skills.
● Strong consistency and attention to detail.
Excellent communication and organizational skill
Benefits
● This individual will become part of the core team and will have the opportunity to participate in an equity position in the Company.
● Salary based on a earning potential through base + bonus
● Opportunity to work with global brands and award-winning creative projects