ResponsiveAds Director of Marketing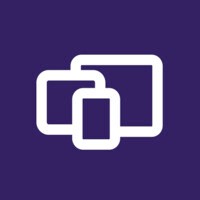 ResponsiveAds
Marketing & Communications
New York, NY, USA
Posted on Friday, June 30, 2023
ResponsiveAds is the leader in advanced HTML5 ad creative design tools enabling seamless automation to dynamically fit any size, screen, user, and context. Our clients have continuously been scaling innovative alternatives at 10x revenue and 20x performance replacing standard banner ads. ResponsiveAds suite of products take the "responsive" paradigm from web CMS to fluid creative design, ad serving, and cross-screen analytics to significantly augment high-impact display campaigns.
THE POSITION
We are looking for a talented marketing professional to be our first dedicated marketing hire. This position will play an important role in the 2021 accelerated growth of ResponsiveAds and is primed for personal growth for the individual who succeeds. This position reports to the CEO is part of the core management team and will have a large equity position in the company.
A perfect candidate is a great communicator who is able to clearly articulate ResponsiveAds value proposition and loves working with the product and sales teams. S/he knows how to create quality content and marketing programs, and is open to wearing many hats in the first year to get things done!
Compensation will be competitive, commensurate with experience, and a combination of base salary and bonus. This is a unique opportunity to promote a "sales-ready" product within an already growing market.
KEY RESPONSIBILITIES
Product positioning and messaging: Develop a compelling narrative and value proposition for ResponsiveAds.
Manage and own the build of all collateral that reflects ResponsiveAds positioning and leadership. Must have a proven track-record of best showcasing the vision of our products as well as clearly deliver the value proposition to potential and existing clients. This includes:
Website
Marketing One-Sheets
Email campaigns
Paid and Content marketing
SEO and content optimization
Collaborate with the Leadership team and Product to drive strategy around product positioning for existing products and new launches.
Pipeline demand generation: Develop the overarching marketing strategy for the company. Identify and build marketing campaigns and programs that achieve this strategy. Focus on initiatives that drive demand for ResponsiveAds across the ecosystem and build a customer pipeline. Test and optimize all marketing tactics (e.g. paid, owned, and earned media) with emphasis on conversion rate optimization.
Create content necessary for building brand awareness, thought leadership, and lead generation, which may include:
Infographics
Video
Speaking scripts
Webinars
Industry events
Trade marketing programs
Ebooks
Requirements
REQUIREMENTS
Passionate about SaaS and the advertising tech design platform, and the creative industry
Strategic thinking and execution of positioning and communicating the impact ResponsiveAds can deliver to clients.
Hardworking, creative production skills, and focused
Minimum 3-5 years exp in b2b marketing and product marketing
2+ years of SaaS platform growth hacking experience
2+ years in market research and survey creation and analysis
3+ years in ad tech and/or design platform experience
Expert in growth marketing tactics and programs
Hands-on experience with audience data optimization, web analytics, and A/B testing tools
Knowledgeable in UI/UX best practices
Outstanding organizational, analytical, and problem-solving skills
Excellent written and oral communication skills
Social media management
Webinar and presentation skills
Skills to roll up your sleeves to get the job done, manage a small team of content creators and marketers, and strong desire to grow into fulfilling the CMO position
Tools: Adobe Creative Suite, Google Analytics, Salesforce, Trello, Wordpress, Figma, Youtube studio, Drift, Appcues, Zendesk, Slack, Marketo/Hubspot or similar marketing automation tools.
"BONUS" QUALIFICATIONS
Applicable knowledge of HTML5, CSS3, JavaScript, and jQuery
Experience implementing front-end web code where appropriate to launch interactive tools and apps benefiting the marketing team's goals is a plus
A strong network of publishers, interactive agencies, and industry contacts
In-depth knowledge of SEO factors and key algorithm updates
Frequent speaker and evangelist at marketing events
Great organizational and planning skills with Gantt charts and tracking tools
Benefits
Some reasons why you'd want to work with us:
You want to play a big part in a small but profitable company who are industry leaders.
You do your best in a setting where excellent work is what's valued—not face time (a good work-life balance is just how we do things!)
You value authenticity and a work environment that values who you are and what you can do.
You're looking for a big challenge that involves lots of variety, collaboration, inventiveness, and on your toes thinking.
You want to work alongside people who are passionate, friendly, and helpful.
Our benefits include:
A strong commitment to work-life balance. We provide a flexible work and vacation time
Generous paid time off and flexible work from home policies.
Offer the ability to take educational courses and support your continuous learning
Continuous merit based pay increases.
Stipend paid parental family leave policies to support you during major life events.