Creative Suite UI/UX Product Lead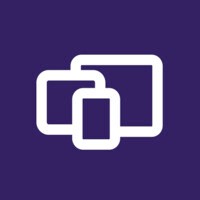 ResponsiveAds
Product, Design
Remote · New York, NY, USA
Posted on Friday, June 30, 2023
ResponsiveAds™ is an advanced creative ad technology suite to produce immersive rich-media responsive display ads that outperform the standard IAB engagement by 20x. With our strong growth coming out of the pandemic, we are aggressively looking to expand our product development team and need that trusted SW team lead to redefining the future of high-performance ad creative.
The company offers a self-serve studio product with 3rd party responsive ad serving (Creative Studio), a dynamic variant system (Creative Optimizer), and full-community rich-media creative components and templates (Creative Marketplace) The role enables this individual to lead and grow the product development team across all products and services driving the most innovative solutions, personalization, and advanced design for speed of production (10x faster)
Must requirements include a high degree of creativity and innovative mindset with a deep understanding of the ad creative design and ad technology SW development This individual will need to have advanced skills in software design, HTML5 ad builders, personalization dynamic data systems, and programmatic ad tech operations to drive the ResponsiveAds advanced product roadmap.
This role will be a constant balancing act between the day-to-day of all of the client product-market fit and running the highly skilled virtual product development team of front-end, back-end, and full-stack developers in the best possible self-serve studio product.
He/she must be willing to roll up their sleeves and work with the product, production teams in a small virtual start-up environment with the developers of the SaaS product and manage product releases and lifecycle that matches customers requirements.
Requirements
Lead the UI/UX for ResponsiveAds Creative Suite
Architect, design, develop, and maintain an innovative, engaging, and informative product UI/UX.
Advise, collaborate with, and synthesize feedback from Creative, Marketing, Product, and Engineering partners.
Fulfill meeting tight deadlines.
Push technology, challenge established thinking, and discover new ways of approaching (and solving) a problem.
Proven understanding how to build a community or marketplace product.
Minimum qualifications
3 years of experience developing UI/UX self-serve advanced web applications design
3 years as a user of advanced design tools Photoshop, Sketch, Figma, Miro
Highly experienced with responsive design and even widget and component design.
Insane capability with an attention to detail.
Can build user groups and understand the key pain points and improvement
Other qualifications
HTML5, CSS3, JavaScript development experience.
Experience with WebGL and JavaScript libraries (e.g., Closure, AngularJS, Greensock) and Canvas/CSS animation.
Experience designing features for advanced applications such as Photoshop, Sketch, inDesign, Invision, Figma, etc...
Excellent debugging and troubleshooting skills.
Strong consistency and attention to detail.
Excellent communication and organizational skills.
Enjoys a virtual, global team environment
Interested in joining a small founder team and participating in Company stock plan.
Benefits
Some reasons why you'd want to work with us:
You want to play a big part in a small but profitable company who are industry leaders.
You do your best in a setting where excellent work is what's valued—not face time (a good work-life balance is just how we do things!)
You value authenticity and a work environment that values who you are and what you can do.
You're looking for a big challenge that involves lots of variety, collaboration, inventiveness, and on your toes thinking.
You want to work alongside people who are passionate, friendly, and helpful.
Our benefits include:
A strong commitment to work-life balance. We provide a flexible work and vacation time
Generous paid time off and flexible work from home policies.
Offer the ability to take educational courses and support your continuous learning
Continuous merit based pay increases.
Stipend paid parental family leave policies to support you during major life events.