Customer Solution Specialist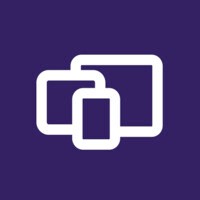 ResponsiveAds
Customer Service
Remote · Vancouver, BC, Canada
Posted on Friday, June 30, 2023
ResponsiveAds™ is an advanced creative ad technology suite to produce immersive rich-media responsive display ads that outperform the standard IAB engagement by 20x. With our strong growth coming out of the pandemic, we are aggressively looking to expand our bespoke solutions team with individuals passionate to become the trusted lead with Supply and Demand clients by redefining the future of high-performance HTML5 rich-media ads.
The company offers a combination of self-serve studio product (SaaS), 3rd party native fluid ad serving, and a full-service rich-media creative development offering. The role enables this individual to work across all areas as a technical lead specialist integrating dynamic fluid creative in industry DSPs and Publishers 1st Party Ad Serving and Data platforms, solving for the most innovative integration scenarios, troubleshooting problems, and building very responsive relations with our clients.
Must requirements include a high degree of creativity and innovative mindset with a deep understanding of the Ad Operations development, HTML5 ad development, and the ad serving system API development processes. This individual will need to have advanced skills in coding, troubleshooting, and problem-solving with a high degree of customer support to run clients facing projects with the ResponsiveAds advanced product roadmap.
This role will be a constant balancing act between the day-to-day of all of the client interactions of rich-media production, training, troubleshooting, development, and future-thinking of the innovative templates incorporated into the self-serve studio product.
He/she must be willing to roll up their sleeves and work with the product, production, and sales teams in a small virtual start-up environment with the developers of the SaaS product and manage clients of ResponsiveAds for the full-service executions.
Requirements
Must have at least 3 years of experience in technical Ad Operations (Google Ad Manager, DV 360, Data Studio)
Must have at least 3 years of software development expertise ( CSS, HTML, JavaScript)
Experience in HTML5 ad development.
Several years of working on advanced feature-rich consumer and enterprise facing web applications
Recognition either through awards or involvement for a minimum of 3 years in highly well-known and/or profitable products.
Track record of problem-solving and delivering results.
Others
Must love challenging innovative software development and solving complex API problems
Must have the ability to build connectors to many DSPs for programmatic set-up audience extension on non-O&O sites by layering with 1st party data integration.
A highly innovative award-winning attitude
Great presentation skills and must be creative and a good communicator with external partners on a day-to-day basis
Very punctual and several years of managing and dealing with clients
A start-up mentality and a flexible approach to unpredictable complex situations
Highly certified to use Google's suite of products (CM, DV360, GAM, Data Studio
Highly certified with Facebook Apps and the suite of APIs
Experience with Dynamic creative development and 3rd Party feed APIs and data systems
Design experience with HTML5, CSS a plus
Experience with ad operations and trafficking ads
Javascript experience and understand
Must be flexible to work with different virtual teams.
Passionate to get the best job done with a customer-first attitude.
Benefits
The individual must be willing to go the extra mile with a mindset of customers first with very high-maintenance brand-perfect clients.
As the ResponsiveAds team is small, this individual will be the overall owner of the solutions for clients of the ResponsiveAds business.
ResponsiveAds is an Equal Opportunity Employer. Applicant information will be kept confidential according to EEO guidelines. Candidates must be legally authorized to work in the United States or Canada.
Direct candidate applications only. Absolutely no employment nor outsource agency submissions, please.
Contact us with your resume: [email hidden]