ResponsiveAds CRO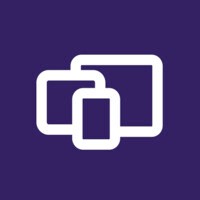 ResponsiveAds
New York, NY, USA
Posted on Friday, June 30, 2023
ResponsiveAds is the leader in advanced HTML5 premium ad creatives that are dynamic to any screen, user, and context. ResponsiveAds takes the "responsive" paradigm from web CMS, ad serving, and cross-screen analytics and delivers the highest levels of performance for all across the ecosystem including higher revenues and sell-through for publishers, higher performance, and better ROI for advertisers and their agencies.
We are seeking a results-driven Chief Revenue Officer to lead our sales organization initially in NY and eventually expanding across the world. This solution-oriented individual will be responsible for the team increasing the creation and management of all revenue-generating partnerships across the market of publishers, agencies, and brand clients. A successful executive will persistently explore and uncover the business and product feature needs of ResponsiveAds clients, optimize the team to maximize efficient growth, and directly build deep relationships for both our SaaS and creative innovation service businesses.
This executive needs to understand how ResponsiveAds creative solutions can enable partners to constantly "win" by growing and improving on revenue goals and enabling the best end-user experiences. ResponsiveAds tools provide pixel-perfect creative solutions to engage consumers across all devices as well as custom solution opportunities for clients.
This individual will become part of the core management team and will have the opportunity to participate in a large equity position in the Company.
dozens of active leads to follow up on, and an existing potential multi-million $ sales pipeline
Opportunity to grow revenue in a growing market with a unique, "sales-ready" product offering
Job Responsibilities:
Build strong relationships with Publisher and Agencies clients that create a win-win
Build and manage our sales team from SDRs to AE's to AMs.
Strong ability to create proposals and demos in response to RFPs
Develop the account management and sales methodology from proposal to close with CRM
Develop processes to proactively Monitor clients' campaign performance with periodic analytics and reports to clients.
Manage the sales pipeline of revenue opportunities
Technical enough to roll-up sleeves and use ResponsiveAds products and services. Act as a conduit between clients and the product team.
Be a role model and representative of the ResponsiveAds brand and culture
Lead by example
Requirements
Profile and Experience:
A minimum of 3 yrs involved in growing an ad technology platform business
A minimum of 5 yrs of experience in digital media sales is required with a track record of sales and sales management success
Deep understanding of online advertising technologies and landscape trends
Established network of top media publishers, advertising agencies, and or brands
Some level of technical ability and strong will to understand how innovative ads are produced with the ResponsiveAds product.
Ability to effectively analyze, track market opportunity, pipeline, and customer acquisition costs
Demonstrate the ability to perform (closer) against quotas in a competitive market
Strong flexible desire to contribute to an innovative start-up environment
Benefits
Some reasons why you'd want to work with us:
You want to play a big part in a small but profitable company that is an industry leader.
You do your best in a setting where excellent work is what's valued—not face time (a good work-life balance is just how we do things!)
You value authenticity and a work environment that values who you are and what you can do.
You're looking for a big challenge that involves lots of variety, collaboration, inventiveness, and on your toes thinking.
You want to work alongside a diverse group of people who are passionate, friendly, and helpful.
We have been a fully remote team from the start 8+ years
Benefits
This individual will become part of the management team and will have the opportunity to participate in an equity position in the Company.
Salary based on a very high OTE earning potential through base + commission
A dozen leads to follow up on, and a potential for a multi-million $ sales pipeline
Opportunity to grow revenue in a growing market with a unique, "sales-ready" product offering