ResponsiveAds Solution Training & Onboarding Specialist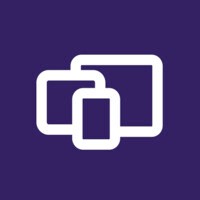 ResponsiveAds
Remote · New York, NY, USA
Posted on Friday, June 30, 2023
ResponsiveAds™ is an advanced creative ad technology suite to produce immersive rich-media responsive display ads that outperform the standard IAB engagement by 20x. With our strong growth coming out of the pandemic, we are aggressively looking to expand our bespoke solutions team with individuals passionate to support our onboarding and training process with existing and new clients. The company offers a combination of self-serve studio products (SaaS), 3rd party fluid ad serving, and a full-service rich-media creative development offering. The role enables this individual to work across all areas as a technical trainer and writer documenting all solutions and supplying the educational tools for our clients.
Must requirements include a high degree of creativity and innovative mindset with quick learnability around the ad creative design and operations processes.
This role will be a constant balancing act between the day-to-day of all of the client interactions of onboarding, training, and documentation in both written and video form of the self-serve studio product. He/she must be willing to roll up their sleeves and work with the product in a small virtual start-up environment with the developers and producers of the SaaS product
Background
Minimum 3 years in HTML5 ad development or training role.
Minimum 3 years of technical writing and content development around Saas self-serve tools and web applications
Track record of problem-solving and delivering results.
Requirements
Strong user of Adobe products (e.gPhotoshop), Figma, Sketch, Google Web Designer
Organized and good at presenting in a step-by-step manner
A highly innovative award-winning attitude
Great communicator with both written and very presentation skills
Must be creative and a good communicator with external partners on a day-to-day basis
Very punctual and several years of managing and dealing with clients
A start-up mentality and a flexible approach to unpredictable complex situations
Passionate to get the best job done with a customer-first attitude.
Additional Requirements
Some Basic front-end Responsive Web App design skills, design, and development
Design experience with HTML5, CSS, advanced animation is a must Requirement
Experience with ad operations and trafficking ads
Javascript experience a Plus
Must be flexible to work with different virtual teams.
The individual must be willing to go the extra mile with a mindset of customers first with very high-maintenance brand-perfect clients.
As the ResponsiveAds team is small, this individual will be the overall owner of the solutions for clients of the ResponsiveAds business.
Benefits
Some reasons why you'd want to work with us:
You want to play a big part in a small but profitable company that is an industry leader.
You do your best in a setting where excellent work is what's valued—not face time (a good work-life balance is just how we do things!)
You value authenticity and a work environment that values who you are and what you can do.
You're looking for a big challenge that involves lots of variety, collaboration, inventiveness, and on your toes thinking.
You want to work alongside a diverse group of people who are passionate, friendly, and helpful.
We have been a fully remote team from the start 6+ years
Our benefits include:
A strong commitment to work-life balance. We provide a flexible work and vacation time
Generous paid time off and flexible work-from-home policies.
Offer the ability to take educational courses and support your continuous learning
Continuous merit-based pay increases.
Stipend paid parental family leave policies to support you during major life events.