Chief Financial Officer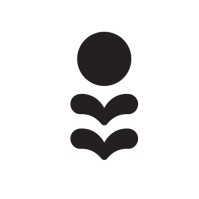 Smallhold
Accounting & Finance
Brooklyn, NY, USA
Posted on Tuesday, October 10, 2023
The Company
At Smallhold, we're building the resilient farming infrastructure of the future. From advanced distribution and farming hubs to modular, high-output technology-enabled Minifarms, we're bringing the farm to the people, supplying the freshest organic produce to entire cities on a block-by-block basis.
Since 2017, Smallhold has established itself as the leader in US specialty mushroom production with our products found in top retailers like Whole Foods and Central Market and some of the nation's most exciting restaurant kitchens, such as Maison Yaki, the Standard Hotels, and Bunker Vietnamese.
Our mushrooms, farms, and team (including an amazing cohort of farmers) have been featured in publications like The New York Times, Wall Street Journal, Gizmodo, Bon Appetit, Martha Stewart -- to name a few.
What's next for Smallhold? Our network is growing and with it we're rapidly expanding our infrastructure, building farms in new markets and bringing specialty mushrooms to more people than ever before. We have big plans for this year and need people like you to help us spread our roots across the country!
The Position
The CFO will act as a key member of the executive team and oversee the strategic financial direction of the Company as it continues on a path of rapid growth and expansion. The CFO will be responsible for all strategic and operational finance functions at Smallhold and will work cross-functionally, with stakeholders throughout the company to build processes, define strategy and provide thought partnership as part of the growing executive team. Reporting to the CEO, the ideal candidate will combine strategic vision and depth of experience with an ability to execute in a fast-paced, high-growth, and hands-on business.
You Will:
Develop a World-Class Finance Function: The CFO will lead the charge in continuing to grow and optimize the Finance and Accounting team. This includes recruiting, onboarding and retaining best-in- class talent, ensuring satisfaction and engagement throughout the department grounded in strong culture, ongoing development and overall excellence across the team.
Build Out Strategic Finance Engine: The CFO will partner closely with the CEO and other key leaders to build out the strategic finance competency within the organization incorporating best-in-class tools and processes tailored to Smallhold's business. The CFO will drive and manage the budget process and guide key financial decision making for the business throughout the year, as well as assess and evaluate the financial performance of the business with regard to long-term operational goals, budgets and forecasts. The CFO will identify strategic initiatives, lead analysis and drive execution to improve overall financial performance.
Manage Accounting & Legal Functions: The CFO will oversee the accounting function inclusive of the monthly close, cash flow forecasting, tax planning, management of accounting systems and infrastructure and oversight of external audit, tax and legal relationships. The CFO will ensure Smallhold complies with all GAAP, federal, state and local laws. The CFO will closely manage cash flow planning process and ensure funds availability as well as oversee investments and asset management.
Partner with "The Business" to Define and Drive Improved Data, Reporting and Bottom-Line Performance: The CFO will partner with leadership to identify, refine and implement best-in-class reporting packages to ensure the business is armed with the required tools and levers to monitor, drive and improve the financial performance of the business. The CFO will maintain a keen eye on driving improvements to optimal revenue growth and the bottom-line.
Drive Strategic Roadmap: The CFO will participate heavily in the creation and management of a long- term strategic blueprint for the business, inclusive of business and growth forecasting, capital requirements for human capital and physical expansion, valuation implications of key business decisions, etc.
Own Investor, Banking and Other Relevant Relations: The CFO will be a conduit between the business and key investors/BOD. This will include development of all key reporting, financial updates, business commentary, BOD packages, etc. In addition, the CFO will drive the internal preparation and readiness around potential future financial transactions, inclusive of equity and debt financing. The CFO will maintain outstanding banking relationships and strategic alliances with vendors and business partners.
Act as Executive Sponsor: The CFO will partner with the Founder/CEO and broader Executive team to shape operations strategy, surface roadblocks and potential issues, and ensure consistent company alignment on operational opportunities and challenges.
Drive M&A and Corporate Development: The CFO will lead all M&A activity in partnership with the CEO, executive team and Board.
You Have:
Minimum of 3-5 years as a CFO and/or leading the finance function at a relevant growth business.
Proven track record of building and optimizing strong teams and systems within a rapidly growing organization.
Experience in driving favorable business outcomes through the development of KPIs, budgets, data, forecasting tools, strategic plans, etc.
Experience leading the accounting function, with strong knowledge of best-in-class systems, processes, etc.
Experience partnering with cross-functional stakeholders to drive results.
Experience leading finance for businesses that manufacture physical products is preferred.
Previous experience with M&A/Fundraising/Debt Financing (driving and/or directly supporting the process).
Prior experience with fast-growing PE-backed businesses building for scale a plus.
Excellent written and verbal communications skills (content creation for decks, dashboards, etc.).
Experience with perishable CPG, ideally in agriculture.
Experience with vertically integrated manufacturing or agriculture businesses.
Experience managing Netsuite ERP.
Bachelor's degree required. CPA, MBA, or CFA preferred.
You Are:
Data Driven Growth/Optimization/Scale Mindset: Has an ability to both develop a strategy and lead the organization in its execution. Eager to take on new challenges with open-mindedness and a winning-mindset, while respecting team, peers, and leaders. Can think high and low. Possesses the intellectual horsepower/problem solving ability to lead the charge on tackling complex problems. Uses data/analytics to drive business decision-making.
Ownership and Mastery of Craft: Focused on outcomes. Able to deliver on commitments while installing the right amount of process to enable steady performance. Flexible in approach to deliver quality and brand excellence, in the face of high growth and unexpected twists and turns. A relentless execution expert with confidence in her/his expertise in core areas. Always learning, optimizing and improving.
Collaboration and Influencing: Will have the gravitas, willingness, and ability to work effectively at all levels of the organization. Facilitates connection and collaboration across the business. Brings the "playbook" to the table but has the flexibility and humbleness to adapt to business and stakeholder needs. Will contribute skill and experience with generosity and be willing to work with anyone to drive real business impact. Balances strong quantitative and analytical skills with the emotional intelligence needed to influence organizational outcomes.
Effective Communication Skills: High integrity, no-nonsense approach. Knows how to communicate through the brand voice and at all levels of the organization. Understands how to communicate through a decentralized organization. Quick and to the point. Welcomes radical candor from above and below. An active listener.
Innovation and Entrepreneurialism: Ability to thrive in a dynamic, fast-paced environment. Relentless focus on improvement and raising the bar. Leans in harder when times are good. Balances scrappiness and execution with business maturity, prioritization and thoughtfulness. Is curious, agile, a self-starter and welcomes challenge as a conduit to improvement. Can be creative with resources and has a history of getting things done in complex environments and flat hierarchies.
Benefits:
Medical Dental and Vision Coverage
PTO and Paid Holiday Programs
Equity Participation
401 (k) Plan
Mushrooms Always!
Smallhold celebrates difference and diversity and is proud to be an equal opportunity employer (EEO). We are committed to equal employment opportunity regardless of race, color, ancestry, religion, sex, national origin, sexual orientation, age, citizenship, marital status, disability, gender identity or Veteran status. We are committed to building an inclusive work environment where all employees feel a sense of belonging and respect. If there is anything we can do to ensure you have a comfortable and positive interview experience, please let us know.